New educational platform helps new investors navigate crypto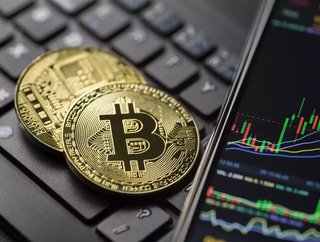 School of Block is an online resource that is helping to demystify cryptocurrencies and blockchain for new investors. Find out how it could help you here
Crypto has become a widely accepted investment case with 100 million holders and a market cap that has recently surged to US$2trn. School of Block aims to help new private investors navigate in this highly volatile blockchain-based economy. 
It took quite a while before Bitcoin received any kind of interest from the mainstream. A few readers might remember a guy at work telling stories about a friend who invested in some kind of internet money. The same few readers probably also felt like missing out when that same kind of internet money absolutely took off.  
In the light of the last few weeks of Bitcoin reaching its new all-time high, and shortly after catalysing a remarkable correction of the market making finance experts discuss crypto bubbles, it is kind of odd to look back to when almost nobody knew of this decentralised finance. Today, the crypto market is far from niche – this growing economy has an estimated 100 million holders around the world. Back in April, Bloomberg reported that the crypto market cap had surpassed $2trn – that is less than a trillion from leveling with the UK - and around the same time, the Coinbase crypto exchange went trading on NASDAQ.
Needless to say, this ongoing saga of crypto has been dragging quite some attention the past years, leaving big corporations and private investors intrigued by the chances of taking profits from this fast-developing new economy.
If you are more than just slightly interested in cryptocurrencies, you might know of a few other coins and tokens beside BTC and ETH, but maybe still little about wallets, exchanges, blockchain, miners, storage, decentralised finance, KYC, proof of work, proof of stake, finality, and tokenomics. Being new to this field, there is a ton of new information that might seem overwhelming and, let's be fair, it definitely is.
School of Block
To ease the entry of new private investors, Ledger has initiated an educational online platform, School of Block, providing viewers with fundamental knowledge and information on a weekly basis to make the world of crypto and blockchain easier to navigate.
Warren Buffet advised that one should never invest in a business you cannot understand. Even though crypto and stocks are not quite the same, it's wise to conduct research; some of these fundamental terms and concepts are key in understanding events that might define the turnout of an investment.
School of Block can be accessed on YouTube and will sufficiently educate viewers while also providing the necessary answers to questions most holders will surely run into after the first investment