Microsoft launches Cloud for Financial Services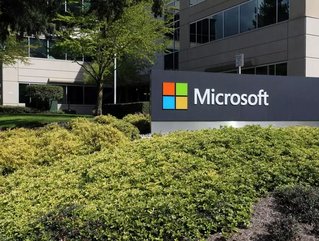 As part of its global effort to increase its customers' resilience and agility, Microsoft has launched a series of industry-specific cloud offerings...
Microsoft's solution for the finance industry () promises to enable wholesale digital transformation as the shifting business landscape makes it a necessity.
The public preview of the new service will be available on 31 March 2021, featuring specific capabilities for retail banking as well as broader industry services. These will be housed on an integrated platform that includes Microsoft 365, Azure, Dynamics 365, and Microsoft Power Platform.
Transforming finance with technology
Microsoft's Cloud for Financial Services draws a definitive line in the sand for the industry: the last 12 months have thrown out old operating paradigms and shown the value of agile digital solutions.
Bill Borden, Corporate VP of Worldwide Financial Services, explained the holistic benefits of doing so: 
"First and foremost, we meet you where you are with trust, multi-layered security, comprehensive compliance coverage, and scalability across the globe to deliver differentiated customer experiences, improve employee collaboration and productivity, manage risk, and modernise core systems.
"Applying cutting-edge artificial intelligence (AI), Microsoft Cloud for Financial Services turns insight into action. Powered by a common data model and tools for professional developers and citizen developers alike, this cloud enables Microsoft's partners and customers to easily add new value with extensions and additional solutions."
Enhancing capabilities
The added value that the company's new product can bring is apparently justified by its diversity; Microsoft lists the following as its core capability enhancements:
Companies struggling to survive in the post-COVID world are sure to find Microsoft's optimised package an important lifeline. Indeed, as we found out in our article '', even leading fintechs and digital natives have experienced a 'wake up call'.
"Customers have also accelerated their adoption of digital technology, and the pace of this transformation will continue long after COVID-19," noted Edgardo Savoy, Chief Technology Officer at TransferGo, who also expressed the sentiment that changes taking place now are likely irreversible.
"Can you imagine going back to the same manual processes, like queuing in banks to send money abroad, when the technology exists to do all of that without leaving your home?"