Metro Bank and Sensibill partner on AI money management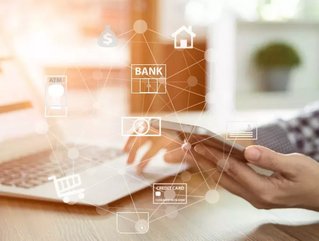 UK-based Metro Bank has announced details of its collaboration with Canadian tech firm Sensibill to provide business customers with enhanced AI tools...
UK-based details of its collaboration with Canadian tech firm to provide business customers with enhanced AI tools.
Specifically, new features like receipt management capabilities will be added to Metro Bank's app, providing SMBs with a simple but powerful method of capturing and storing records of their transactions.
For users the process is simple: photographs of receipts are taken with a device's in-built camera and then AI (artificial intelligence) and ML (machine learning) software are used to auto-populate the user's transaction history, including VAT. 
With while trying to balance company expenditure records (two hours each week), the utility of an easy, automated solution for businesses is clear.
"We're thrilled to partner with Sensibill to provide our business customers with essential money management tools, easily accessible from our mobile app. These will empower SMBs to free up time in a way that wasn't possible before, to spend running and growing their businesses," said David Thomasson, Chief Commercial Officer at Metro Bank.
"So many small businesses are facing uncertainty because of coronavirus. We want to keep delivering new tools for our customers that can make managing their money a little easier."
Helping customers build efficiency
The rollout of Sensibill comes following a successful trial period in 2019. Sensibill is dedicated to improving customer engagement and creating mutual understanding between them and the financial services institutions that serve them.
Winner of the 'Best Mobile Banking Innovation' award at last year's , the company's collaboration with Metro Bank signifies its potential for expanding even further across the UK finance market.
Regarding the announcement that Metro Bank considered the trial period successful, Corey Gross, co-founder and CEO, commented, "[It] understands that small businesses and gig workers need a better, simpler way to track their finances and manage expenses.
"By leveraging our solution, the bank's small businesses can regain hours once lost to analysing paper receipts and run their businesses more effectively, which is especially critical in light of the pandemic. 
"This partnership reflects Metro Bank's deep dedication to providing advanced technology and support to help the people they serve succeed financially, both now and in the future." 
The upgraded app is currently only available on iOS. However, Metro Bank assures Android users that its new features will be made available to them in the coming weeks.