JPIN Study Shows 43% of Investors want Green Technology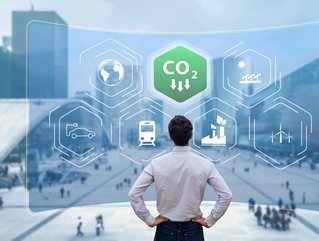 New research from the global startup investment JPIN shows 43% of UK investors want green tech and sustainable programmes
A new study commissioned by the global startup investment bank JPIN shows that UK investors are embracing green initiatives, with 43% only interested in sustainable technology and programmes.
The news follows on from the recent announcement by the UK government that it is accelerating its energy strategy towards a more sustainable future.
Data shows that more than US$4mn in support packages for green tech is on the horizon, while landmark research from leading global investment bank, JPIN, has revealed that almost half UK investors aim to invest in green and sustainable companies in the next 12 months.
ESG and sustainable investment for fintechs
Recent figures show that almost 50% of the UK's electricity is generated by burning fossil fuels in gas-fired power plants, despite the multiple global warnings of climate endangerment.
However, this looks set to change as the UK plans to lower its dependency on external energy providers by producing more homegrown clean power. The predictions from the energy security strategy suggest that 95% of the UK's electricity could be low carbon by 2030, and that almost half a million jobs could be created in this industry in the next seven years..
Sustainability and investment is attracting private backers
According to reports, private backers are also eyeing lucrative opportunities in this area. JPIN's research found that 43% of those looking for investment options in the UK are also interested in green technology – making it the most in-demand industry for investors at this moment in time. Green technology is also the most popular choice (45%) for investors targeting emerging markets such as India and Brazil. This suggests that much of the new innovations in the sector could come from emerging markets.
JPIN provided a regional breakdown of their data to demonstrate which parts of the UK had the biggest demand for investment in green tech from emerging markets.
Currently, Yorkshire is leading, with 57% of investors aiming to fund green tech companies from these countries. Scotland was the lowest area, with just 32% of investors interested in green initiatives - however, this still represents almost one-in-three investors who are prepared to back renewables and other sustainable ventures.

Speaking about the recent research, founder of JPIN, Nayan Gala, explained, "Reaching net zero is perhaps the greatest challenge society has ever faced, and now this has become one the UK government's top priorities given the urgency of the current energy crisis.
"It is now more important than ever to generate alternative methods of producing power to combat supply disruptions, particularly in the UK where there is a heavy reliance on other countries.
"However, I'm really pleased to see that there is now such an appetite amongst UK investors to invest in the green tech sector, and hopefully with more backing for innovative startups, we could see some fantastic sustainability solutions in years to come.
He added, "There is also now going to be serious competition for startups in this area, which will only speed up the rate at which we see new technologies being released. At JPIN, we hope to contribute by helping the next generation of green and cleantech startups by providing them with the tools they need to reach their potential in this space."