Insight Partners leads NYMBUS to $53m Series C funding round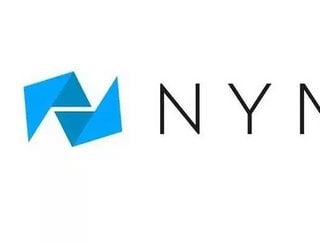 In a Series C round led by VC firm Insight Partners, banking tech provider NYMBUS has secured US$53m in new funding...
This development represents the largest sum raised in single funding to date for , which was founded in 2006 in Miami, Florida.
Now one of banking's leading providers of specialised software, the company endeavours to bring a fresh and modern approach to the industry. It does this via a three-part focus based on people, process and technology. NYMBUS' portfolio of solutions includes:
Frictionless customer onboarding
Data-driven customer relationship management (CRM)
A banking as a service (BaaS) model that houses all necessary tools for running and housing a digital bank (onboarding, deposits, lending, small business banking, etc)
The pandemic is changing banking
As a company dedicated to accelerating fintech development, NYMBUS is acutely aware that the post-COVID banking sector is in need of new digital solutions like never before. 
"As the pandemic has pushed digital to the forefront, more banks and credit unions have turned to NYMBUS as their partner for growth," Jeffery Kendall, Chairman and CEO. 
"This new and significant investment validates a confidence in NYMBUS to continue transforming the financial services industry with a banking strategy that buys back decades of lost time to speed digital innovation."
This observation has also been noted by Peter Sobiloff, Manager Director at . A returning investor and apparently a true believer in NYMBUS' value proposition, Sobiloff added that the company was providing much-needed balance at a turbulent time for banks:
"The shift to profitable digital banking is still in its early stages for many traditional institutions, and NYMBUS fills a tremendous hole in the market for enabling these banks and credit unions to finally move beyond playing catchup and set up their businesses for meaningful growth.
"We look forward to continuing working with NYMBUS as [it] builds out a best-in-class financial services model that is well-positioned to be a leader in the industry."
Image and video credit: NYMBUS