HSBC to invest US$100mn to accelerate green technologies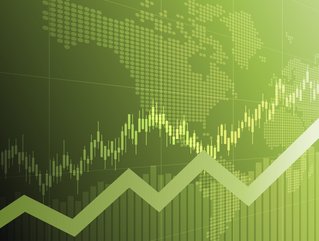 HSBC is investing US$100mn in Breakthrough Energy Catalyst, a climate technology investment fund founded by Bill Gates
HSBC is investing US$100mn as an anchor partner in Breakthrough Energy Catalyst, (Catalyst), a programme that leverages private-public capital to accelerate the development of clean technologies that will help achieve net-zero emissions by 2050.
Founded by Bill Gates, Catalyst is an initiative within the larger Breakthrough Energy network, which is designed to support decarbonisation of high-carbon sectors via investments in four climate-critical technologies – direct air capture, clean hydrogen, long-duration energy storage, and sustainable aviation fuel.
"To reach net-zero, we need to reduce the cost of clean technologies so they can be deployed at scale and become more affordable and accessible for all," said Bill Gates, Founder, Breakthrough Energy. "The only way to achieve this is through deep collaboration across public and private sectors – no country, company, or individual can halt the progress of climate change alone."
Creating clean solutions to build a sustainable world
Catalyst brings together businesses, governments, philanthropists, and individuals to invest in the clean technologies that are needed to eliminate emissions.
It funds projects, not companies, focusing on what it will take to drive down costs and rapidly grow the adoption of climate-smart technologies. Catalyst also focuses on bringing down the cost of production for products, such as clean hydrogen and sustainable aviation fuel, thereby reducing the 'Green Premium'2 on these products and making them more accessible. HSBC's USD100m investment will accelerate the global net-zero pathway and supports HSBC's goal of achieving net-zero climate impact by 2050.
Noel Quinn, HSBC's Group Chief Executive, commented: "A small number of green technologies will reshape the industrial landscape of the world over the next 5 to 10 years. I am grateful for the opportunity for HSBC to be part of Breakthrough Energy Catalyst to accelerate their development and make them scalable. I genuinely believe this groundbreaking partnership can help bring these much-needed clean solutions to market and build a more sustainable world."
Joining the leadership council for Breakthrough Energy Catalyst
In addition to its US$100mn investment, HSBC will join the leadership council for Breakthrough Energy Catalyst, providing an expert view on the transition opportunities in some of its biggest markets, notably in Asia and the Middle East.
Group Chief Sustainability Officer, HSBC, Dr Celine Herweijer, added: "Brilliant green-tech innovations that could transform heavy carbon-emitting industries and transform the power sector already exist. They just need investment like this to become reality. That is why we're backing Breakthrough Energy Catalyst. Our unique international footprint makes us well placed to advise on the global challenges and opportunities presented by the net-zero transition, especially in Asia and the Middle East."
Join global business leaders and sustainability experts taking meaningful action at Sustainability LIVE, held at Tobacco Dock, London, 23-24 February 2022. Register to attend today! Click here to learn more.