Frost joins Visa network as a principal member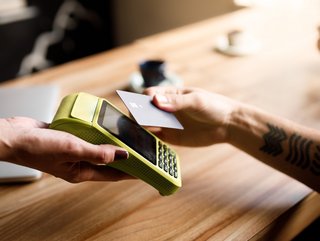 E-money institution Frost has become a principal member of Visa, to further its mission of helping working professionals manage their finances
Frost, a UK-based e-money institution targeting working professionals, has become the latest company to join Visa's network as a principal member.
By joining Visa, Frost will be able to issue the provider's debit cards whilst launching and operating its own app, having detailed plans to combine a range of financial services offerings together in one digital space.
Pawel Oltuszyk, Frost CEO, said: "Partnering with Visa is one of the best moves we've made as a business. It was clear that Visa immediately 'got' what we are trying to achieve with Frost, and they've been incredibly supportive in helping us reach principal member status ready for our launch.
"We're now better placed than ever to deliver a smarter way for the UK's working professionals to deal with their finances."
Meeting consumer demand with greener solutions
Sustainability has become an increasingly important factor in the fintech industry, with more companies focusing on green policies.
Frost has developed its app and service with the aim of enabling users, primarily young professionals, to keep track of transactions and deposits and set up notifications to assist with monthly savings. The offering also has an environmental element, suggesting alternative utility providers to reduce carbon footprint.
As well as developing its own recyclable Visa debit cards, Frost also plans to launch its e-money offering later on this year – specifying 'early 2022' as an ETA – upon successful conclusion of a beta phase.
Visa launched its own initiative towards the end of last year with a package of sustainability-focused benefits. The firm's partnership with UK-based and commercially focused Frost is the second major development of this month for both its European and sustainability operations, after increasing its efforts to introduce a standardised payments system at electric vehicle (EV) charging points across the EU.
Visa has argued that a more user-friendly EU charging network is required, integrating a loose payment system to allow customers to make open-loop and interoperable payments.
Commenting on the deal with Frost, Jill Docherty, Head of Business Development, UK&I at Visa, said: "Fintech companies play a crucial role in driving innovations that meet specific consumer demand. We're delighted that Frost has become a principal member of the Visa network, to enable more working professionals to feel confident in managing their money."