FintechOS raises US$60m in series B funding round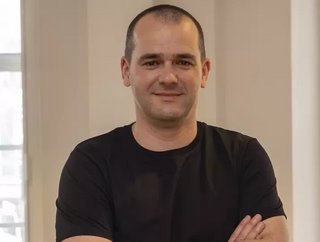 FintechOS's latest round was led by Draper Esprit, Early Bird and Gapminder Ventures...
FintechOS, the global technology provider for banks, insurers and fintech companies, has raised $60m in its latest, Series D funding drive.
Investors leading the round included Draper Esprit, Early Bird, Gapminder Ventures, Launchub and OTB Ventures. 
The raised capital will be used to expand the technology company's global expansion strategy and accelerate growth beyond the 200% CAGR that has been achieved to date. 
The expansion plan will primarily and initially target FintechOS's position in the UK and Europe.
Further expansion will also be carried out in Asia-Pacific, Middle East, Africa and North American markets. New offices will also be established in Dubai, USA and Singapore, and 120 new staff will be onboarded. This will result in a 40% headcount increase for FintechOS. 
Part of the funds will also be used to expand on technical services and core system capabilities for banking and insurance, which will enhance the low-code, self-service proposition and personalisation via AI and machine learning in customer experience, products and services. 
FintechOS services
FintechOS provides a range of services, including FintechOS Northstar - a customer-centric platform for insurance that allows insurers to deliver innovative products and services at an accelerated rate. The platform also reduces cost via its end-to-end digital customer experience. 
The FintechOS Innovation Studio opens up access to technology through a low code framework where non-technical teams can create, launch and innovate new products, powered by automation and AI. 
In terms of banking technology, the FintechOS Lighthouse provides end-to-end customer journeys, the delivery of smarter and more personalised products and services. With its prebuilt functionality and low-code interface, it enables companies to move away from their legacy systems - or keep them in place. 
Fintech technology market
According to reports, global financial service providers have plans to invest significantly in the latest technology in a bid to speed up digitalisation. Currently many businesses are struggling to adapt with the existing digital transformation strategies. FintechOS has gained popularity because its offering does not require expensive, lengthy and laborious rip and replace digital transformation strategies. Instead, the company enables financial services providers to augment their current legacy systems and then scale, test and build on their digital products and services.
Speaking about the latest investment round, Teo Blidarus, CEO and co-founder of FintechOS, explained, "When we launched FintechOS in 2 017, we could already see existing solutions to digital transformation would struggle to deliver tangible results. By contrast, our unique approach has quickly inspired a sea-change in how financial institutions address digitization and engage with their customers."
He continued, "Events over the last year have only increased pressure on our industry to evolve and as a result we're seeing growing demand for our powerful platforms. Our latest round of funding will help us grow at the pace needed to improve outcomes for financial institutions and their customers globally."
The technology provided by FintechOS, also enables companies to transform digitally, in a matter of weeks rather than months. Such services have increased in demand rapidly since the COVID-19 pandemic. Sergiu Negut, co-Founder, CFO & COO at FintechOS, said, "Not only is our technology helping fina ncial institutions become customer centric, but it's also helping them provide products and services to more people and businesses."
He added, "With so many markets still underserved, the ability to tailor offerings to a segment of one offers the opportunity to increase financial inclusion and adheres to our ideal that easy access to financial services is essential."