Fintech in 2021: PSD2, super apps and digital integration
By Björn Goß, CEO and Founder, Stocard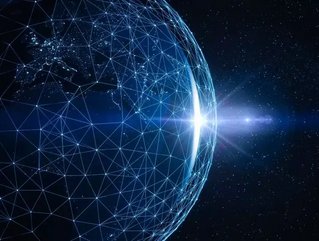 Björn Goß, CEO and Founder of Europe's leading mobile wallet Stocard, shares his thoughts on what to expect in fintech this year...
2020 has seen all aspects of our lives change in a way no one could predict. In fintech we've seen accelerated growth as we switch to more digital services. But what can we expect from the industry in 2021? Björn Goß, CEO and Founder of Europe's leading mobile wallet , shares his thoughts. 
PSD2 as an enabler for all fintechs
PSD2 was aimed to allow users to access their bank data through other applications to increase the choice for the customer. For financial institutions, however, it wasn't mandatory to execute the regulation and most of them tried to work around it to lock in customers and to not offer them choice. With the regulation becoming fully effective in 2021, the lock-in effects by banks will end and fintechs will have the ability to access customer's banking data. 
Thanks to PSD2, customers can seek more suitable products and services and aren't obliged to use the offers of traditional financial institutions that have dominated the industry for years. This will undeniably drive the next wave of growth of the fintech sector.  As a consequence, this will invigorate competition and in 2021 fintechs will be able to create a seamless experience and on-the-go financial services for customers.
The rise of the super app
As payments and accounts are moving to our smartphones, the digital wallet will become the central hub for anything around money, shopping, and banking. The future of banking will look very different from what it is today. Like it has in Asia we anticipate the digital wallet will see huge growth in Europe in 2021.
Consequently, we will see a fusion of shopping, payment and financial services in one wallet app. Which solution can add the most value to the user will be determined beyond pure banking and payments with use cases that are relevant in our daily lives such as shopping and more. These services will be the differentiator and make certain solutions stand out.  
With more countries creating digital solutions of IDs and driver licenses stored on the mobile phone, we will likely see already in 2021 the first European super apps emerging.
The continuation of digital integration
COVID and the lockdowns have undeniably accelerated the shift to digital across all sectors and there is no doubt this will continue in 2021. Many retailers, for example, have invested quicker in better cashless payment services to provide a safer and seamless way to pay for goods and services. 
No matter which industry you look at, digital solutions are crucial as we continue in the pandemic. Bringing the users additional services and features next to the necessary banking experience has been the most successful factor this year.  
Therefore, fintechs really have to use their most significant competitive advantage compared to regular institutions: react and adapt to changes in the industry and the needs of consumers. This will be a major challenge in the future but also the most significant advantage of fintech we've seen. Some of the fintechs will find their niche with specific services. The big question of the decade, however, is: who will be able to position themselves in 2021 as the app that is relevant on a daily basis and the first point of contact for everything around money for all Europeans - all other services can follow.
This article was contributed by Björn Goß, CEO and Founder, Stocard