Finastra enables next-gen innovation with Fusion Data Cloud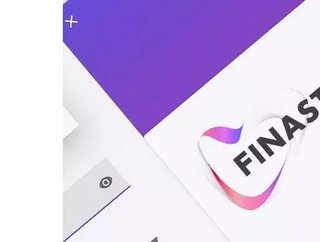 Leading fintech Finastra has launched Fusion Data Cloud, a suite dedicated to driving engagement, growing revenue and enhancing digitisation...
Leading fintech has launched , a suite dedicated to driving engagement, growing revenue and enhancing digitisation.
Developed through the company's open collaboration platform , the new range of solutions will provide the following benefits:
A secure data ecosystem built from Microsoft Azure, facilitating high-speed data gathering, structuring and analysis, as well as faster R&D.
Deep learning algorithms capable of rendering fast, prescriptive analytics to unlock insights into customer behaviour and improve decision making.
Enhanced omnichannel communication and data visualisation.
When we spoke with Eli Rosner, Chief Product and Technology Officer, on the subject of , he made it clear that increasing technological sophistication was essential to the business continuity of financial services companies. 
Commenting in the official for Fusion Data Cloud, he emphasised the important role that the company could play in facilitating this much-needed change: 
"Finastra is uniquely placed to connect fintechs, financial institutions, and third parties to accelerate the creation of innovative data solutions for our customers and our partners. Those that embark on this data journey with us can kick start their move towards deeper customer insights and business growth. 
"Our open ecosystem revolutionizes the innovation process – advanced analytics can generate crucial insights for financial institutions to help them personalise and transform the customer experience, reduce risk and amplify business results."
Redefining global finance
Fusion Data Cloud's announcement comes a month after Finastra's that it was seeking to accelerate industry change by leveraging its technology and ecosystem.
Holistically targeting EMEA, APAC and the Americas, the company's vision of setting a new industry standard appears to be coming into fruition.
"The pandemic has brought the future forward, driving increased demand for digital transformation in the financial services sector," said Wissam Khoury, Head of International.
"This is also a pivotal moment in which we have the chance to redefine finance for good and create new solutions that put better outcomes for society at the centre."