Coinrule to expand automated crypto trading platform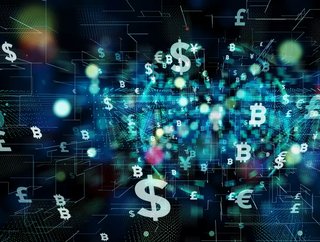 Coinrule sees an opportunity for rapid growth, as both interests in crypto trading continue to accelerate and as it broadens its service
Coinrule, a fintech startup that provides individual and retail cryptocurrency investors an automated crypto trading platform for their assets, has announced a $2.2m seed funding round. 
A range of decorated tech founders and investors participated in the round including Fitbit founder James Park, Twitch founder Kevin Lin and a fund in which Naval Ravikant is an investor among others. Coinrule has also joined the YCombinator S21 cohort. 
The new world of trading 
Founded in 2018, by Gabriele Musella, Oleg Giberstein and Zdeněk Höfler, Coinrule enables cryptocurrency investors to create and test automated trading strategies for their assets to benefit from market opportunities but also to protect them against adverse events. It was created with the mission to increase the accessibility of trading strategies and models, typically the preserve of investment banks and hedge funds, for anyone. In effect, Coinrule provides algorithmic trading without having to learn a single line of code. 
Gabriele Musella, co-founder of Coinrule commented: "This funding and joining the YCombinator programme has put us in a good place to deliver our mission for financial inclusion by giving people the tools to compete in a new world of trading."
Coinrule has grown rapidly over the last 12 months and now has over 13,000 users trading assets worth £100m every month. 
Becoming an investment ecosystem 
"Crypto trading volumes account for over 10% of US equity trading and there are more than 60m active crypto traders worldwide. Moreover, our insights tell us there are some 360m people owning crypto assets worldwide with 82% who are keen to act quickly to market changes but feel constrained by the lack of means to do so. The opportunity is clear and present for Coinrule to help a range of people with crypto assets to generate value and protect their assets. Over the next 5 years, we plan to expand our user base to over 2million and automate $100bn in crypto trading volume" added Gabriele Musella. 
Coinrule's vision is to become an investment ecosystem that allows users to backtest strategies, copy trades from expert investors in the marketplace, find arbitrage opportunities and automatically find the best prices across exchanges. Coinrule has already integrated it's offering with global crypto exchanges including Coinbase, Binance, Kraken, Bitstamp among others. 
Crypto regulation 
China's central bank recently announced that all transactions of crypto-currencies are illegal, banning digital tokens such as Bitcoin. Trading crypto-currency has officially been banned in China since 2019 but has continued online through foreign exchanges.
Adi Ben-Ari, CEO and Founder of Applied Blockchain: "The cryptocurrency space has generated more innovation in the last 18 months than the financial services establishment has in two decades.The background to all this innovation is an open system that thrives through a lack of central control. China is increasing central control introducing innovation centrally on its own terms. Each approach has its merits.
"The balance is to let the innovation thrive while placing selective appropriate controls and measures to manage risk. Part of the challenge is the pace at which innovation and products in this space are emerging and funds are moving."