Capgemini launches Smart Foundry EVS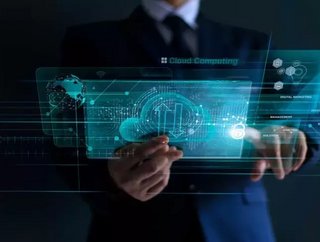 Digital consulting leaders Capgemini deliver a new DevTest environmental management solution...
Global digital consultancy giant, Capgemini, has announced the launch of their latest enterprise; an end-to-end DevTest environmental management solution which will help standardise and automate development testing procedures. 
Called Smart Foundry, the system is driven by Nutanix Hybrid Cloud Infrastructure and Plutora's Value Stream Management platforms. Displaying impressive performance results, Smart Foundry increases the time-to-market speed by up to 60%, reduces expenses by an estimated 40%, and lowers environmentally caused faults and provisioning hold-ups by 80%.
The new environment management system enables financial services institutions to increase their speed-to-market capabilities within a cloud-like experience.
Speaking about the launch, Ajay Walgude, Vice President of Capgemini's Financial Services, said; "Smart Foundry is designed to bring in intelligent integrations, more automation and self-provisioning capabilities to expedite 'efficient route to live' along with 'effective QA' in the Software Development Lifecycle." 
He said that automated, intelligence test environments were essential components for financial services institutions and that Smart Foundry's partnership with Nutanix and Plutora was instrumental in the platform's success: "We teamed with Nutanix and Plutora, who deliver next-generation technology, to achieve these goals. This is not just an engineering solution. Capgemini has leveraged its deep domain experience across sectors to build industry-specific environment solutions to address functional and non-functional testing requirements using Smart Foundry."
Remaining innovative in terms of software development and management, has, said Jeff Keyes, Vice President of Product, Plutora, become a defining element of success for competitive businesses. "Software drives innovation and it has always been our intention to help organizations to shape their business through amazing software and stay competitive through continuous innovation."
He added: "To compete in today's constantly changing landscape, it's vital for organizations to focus on driving successful outcomes and increasing business value, and the importance of VSM in that pursuit is essential when building a holistic environment management solution like Smart Foundry."
Manoj Gupta, Vice President of Systems Integration at Nutanix, agreed, saying that automation was at the heart of Smart Foundry. "Many organizations struggle with maintaining visibility and managing overheads for their DevTest environments, due to over-reliance on manual processes and the lack of standardization."
He added; "Capgemini's Smart Foundry, built on industry-leading Nutanix Hybrid Cloud Infrastructure platform software, gives organizations a standardized, high-performing, continuous testing solution with measurable benefits such as shorter development lifecycle, improved software quality, high developer productivity, and significant cost saving