Broadridge: AI's relevancy will depend on partner ecosystems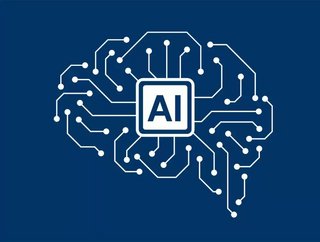 As AI becomes a necessary tool for staying relevant in today's market, Neha Singh at Broadridge tells us why establishing partner ecosystems will be v...
Individual companies' relative maturity in terms of artificial intelligence (AI) capability is fast becoming an important differentiator. Furthermore, for Neha Singh (NS), Vice President of Innovation and Growth at , that gap is widening:
"We have 'leaders' in the space with multiple use cases, growing AI adoption, and a greater proportion of spend on AI. They have invested in access to clean data and a modern tech stack and are seeing outsized benefits, increased revenues, and reduced costs vs 'non-leaders'."
Therefore, with a desperate need to update and remodel their systems, those companies falling behind need a way to regain their advantage.  
Singh is convinced that developing an ecosystem of external partners will be essential for this objective. In a Q&A session with FinTech Magazine (FM), we find out more about the burgeoning automation revolution.
FM: The utility of AI for FSIs has been demonstrated by COVID-19. What do you expect from the next five years of development?
NS: We expect to see a significant acceleration in AI investment as firms realise strategic benefits, including increased revenues, decreased costs, faster and better decision-making, and effective risk management. 
According to our recent Next-Gen Technology Adoption , over the next two years, firms plan to increase their overall IT budgets for next-gen technologies from 12% to 16% on average. Firms will focus on ensuring access to clean data and a modern tech stack to accelerate AI benefits, especially as they move to the cloud.
As they mature in their use of AI, firms will move towards a hybrid approach: business unit or product-driven AI use cases (i.e. decentralised) that are supported by a 'centre of excellence.' This will enable organisations to ensure AI delivers commercial value while leveraging AI expertise in a scalable manner.
FM: With human workers displaced from the more rote aspects of their work by automation, how will they be redistributed?
NS: This shift will create a virtuous cycle that increases productivity and role satisfaction, and enables greater scale in operations. It is critical to manage this transition with empathy and clearly communicate how it can help employees in their day-to-day roles. When Broadridge implemented its digital workforce, we empowered our associates to identify opportunities to automate repetitive and high-volume work, to enable them to do more.
In an interconnected and heavily regulated industry such as financial services, human oversight and the ability for people to make decisions about when to halt digital labour in certain situations will remain key to the governance process.
FM: Please tell me about Broadridge's 'Centre of Excellence'. Why was it created, what goals have been set and how are you achieving them?
NS: Our AI Centre of Excellence (COE) is composed of data scientists and technologists that use AI/ML techniques to create new products and enhance existing offerings. As a global fintech leader, Broadridge is in a unique position to help clients extract valuable insights from data assets on the company's platforms and transform the way they do business. 
The COE ensures access to AI talent, instils best practice, and forms a close partnership with business leaders to drive new proofs-of-concept (POCs). This allows us to translate high-level ideas for leveraging AI into tangible impact for clients, quickly and at scale. The COE has helped incubate numerous POCs, many of which are included in our products and services.
FM: How is Broadridge using AI to boost its products and services?
NS: We're embedding AI into our products and services, allowing clients to realise value in a cost-effective manner. One example is our new corporate bond trading platform, LTX®, which uses AI (LTX AISM) to help broker-dealers automate fixed income trading and maximise liquidity for asset managers. 
Broadridge is also providing banks and wealth management firms with new predictive analytics solutions that can transform their business. By harnessing data in collaboration with our partner , we're able to predict the needs of each client and create a personalised experience that drives client satisfaction and asset growth.
Pictured: Neha Singh, Vice President of Innovation and Growth,