AWS webinar: Leveraging data and automation to drive growth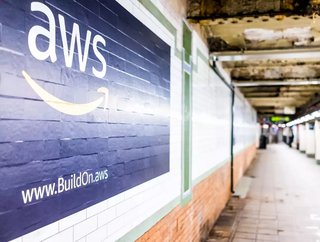 Learn more about the topics for AWS' forthcoming webinar event with FinTech Magazine featuring Goldman Sachs: data, automation, compliance, and more.
Registration is still open for 'How to modernise transaction banking and payments through AWS Marketplace', an essential webinar event taking place on 22 June 2021 at 10am BST.
The idea that 'data is the new oil' has become a truism in finance as digital adoption continues to transform and modernise the industry. However, how one then chooses to extract value from that data is not so broadly understood.
Delivering superior CX (customer experience) has become an important competitive battleground (45.9% of businesses rated it as a top priority for the next five years) and customer data is the key. By building a more complete picture of customers, financial service institutions (FSIs) will be able to personalise product offerings, build loyalty, and maintain engagement.
Automation tech is the engine that drives this growth potential, effectively breaking down silos and linking disparate and voluminous data streams together. However, as regulation continues to shape the course of tech innovation in finance, it will be vital to address emerging compliance issues and establish new standards in cybersecurity and governance.
Esther F. Mendez, Worldwide Banking and Payments Partner Development Lead at AWS; and Angelos Anastasiou, Chief Solutions Architect, Transaction Banking at Goldman Sachs - will outline some practical advice and share real-world examples to illustrate how businesses can achieve these outcomes and more.
Do you want to find out how AWS Marketplace's third-party solutions can help to meet constantly evolving customer expectations? Register for the webinar now.