Is AI worth investing in?
By Evelyn Howat & Gabrielle Gardiner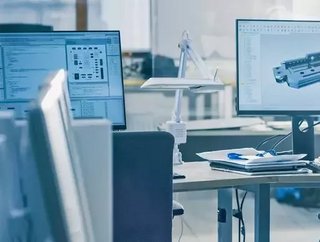 In the fallout of the coronavirus pandemic, new technologies continue to evolve, with AI at the forefront - is now the time to be investing in it...
In a year full of unpredictability and economic turbulence, the steady evolution of new technologies seems to be the only constant. In this post-pandemic economy, tech-driven companies provide hope about future prosperity. As every industry increasingly embraces artificial intelligence, AI-focused companies are forging new paths in AI investing.
Since AI is touching almost every area of modern life, it's no wonder people are eager to capitalise on the opportunity to invest in AI-driven organisations. After all, it's nearly impossible not to see the pervasiveness of AI tech. 
When you consider smart budgeting and investment choices that are best for your long-term financial health, it's hard not to consider AI playing a role in your decision-making process. With the explosion of the popularity of robo-advisors and other technologies, AI is even contributing to the changing nature of investing itself.
From chatbots guiding our shopping experiences to voice-activated smart home devices and new opportunities in the realm of telemedicine— AI is everywhere, and investors want their piece of the pie. Although there is risk involved in any kind of financial decision, AI seems to be a strategic area of investment.
Banks, financial services and fintech companies are building robust AI strategies and using it to streamline fraud detection, underwriting, wealth management, and much more. AI can create more efficient products and experiences in construction and manufacturing, not to mention its impact on education, healthcare and safety. 
In the high-level infographic below, we provide a useful look at some insights into the current state of AI investing. This overview of how AI tech affects how people are investing clarifies some of the questions surrounding investing in AI, including the top five industries implementing the technology.
 This piece was co-written by Gabrielle Gardiner, Content Marketing Specialist at Siege Media. We do not own graphics used.