AI to have biggest impact on fintech over next five years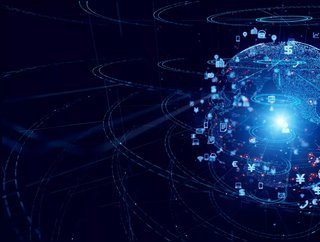 70% of fintechs are using AI today, and the technology is predicted to dominate the market by 2025, according to Tribe payments
Tribe Payments, a payment technology company, has revealed that 67% of fintechs believe AI is the technology that will have the biggest impact on the sector over the next five years. 
This insight comes from their Fintech Five by Five report, which provides unique insight into exactly how fintech is changing today, from those closest to the technologies creating that change. The report is based on a survey of 80 fintech executives and features contributions from leading technology providers including Canonical, FintechOS, Microsoft, R3 and TrueLayer.
The aim of the survey was to determine what fintech professionals thought of the five different technologies that we saw as having the biggest potential impact over the next five years. The emerging technologies were: application programming interfaces (APIs), AI, blockchain, low code and edge computing.
 
Emerging technology use today
90% of fintechs use APIs and they are the most widely used emerging technology today, primarily driven by the success of Open Banking.

70% of fintechs are already using AI despite it generally being perceived as a future technology.

20% of fintechs are using blockchain technology, demonstrating that it has moved beyond the hype and is now being implemented more widely.

Low-code is being used by 16% of fintechs, as firms seek to increase the pace of development and refocus developer time on high value projects.

10% of fintechs are using edge computing, a surprisingly high adoption rate given the technology is less hyped than the others.
Although AI may still be seen by many as a "future technology" fintechs are implementing AI today. Blockchain is going to be used more and more in smart contracts, and for privacy and confidentiality. APIs are already a mainstream technology, driven mostly by regulation in financial services. They will continue to be mainstream and will make the integration of services simple. To make the most of low code, there will have to be an attitude shift in how fintechs approach development and the report suggests that Edge Computing is perhaps too technical to have cut through, but its advantages will become better understood in time.
"Fintech may be seen by some as a revolution made possible by technology, but it's just as much a shift of attitude—an ongoing change where openness to, and understanding of new technology is vital," said Alex Reddish, Chief Commercial Officer at Tribe Payments. "This report not only offers insight into the technologies from those closest to them, it suggests next steps for fintechs who don't want to be left behind."