Thunes gets further backing from top investors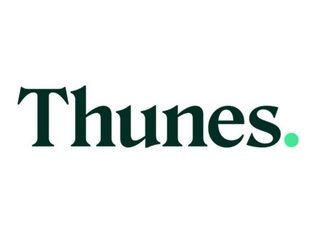 Thunes gets further backing from top investors
Thunes set to accelerate global money movement, gets further backing from top investors
Thunes confirms Series C funding from two of the largest and highly recognised global investors
(Tuesday 6 June 2023): Thunes, the global B2B payment infrastructure platform, today announced that it has achieved remarkable growth milestones and secured a highly successful Series C funding round to support its vision. The Series C funding round, exceeding $60 million, is led by London-based hedge fund Marshall Wace with support from Bessemer Venture Partners and a newly raised Southeast Asian private equity firm 01Fintech.
Thunes, founded in 2016, is set to solve the problems of global inefficiencies in moving money internationally. The company is looking to create a next-generation payment system that is able to make payments instant, quick and secure – just like sending a text message. This would open up more opportunities for businesses and people around the world, allowing them to take advantage of international commerce.
Commenting on the firm's growth plans and aspirations, Peter De Caluwe, CEO, Thunes, said:
"We want to challenge the status quo in global payments. Our ambition is to provide everyone – businesses, entrepreneurs or individuals – with access to cross-border money movement at high speed and with absolute efficiency. In today's mobile-first world, digital wallets have revolutionised financial empowerment and rendered the traditional banking system obsolete. Thunes has already connected 3 billion wallet users in our network – almost half of the world's population."
"With the backing of our current investors, reinforced by Marshall Wace, Bessemer and 01Fintech, we will be able to further scale our capabilities, launch new solutions, open new segments and make the network even more robust, resilient and efficient. We will deepen our presence in strategic markets, including China, Latin America, Middle East, enabling a better payment experience for businesses and people around the world."
As part of today's announcement, the company also revealed:
● It has quadrupled the reach of its mobile wallet network from 720 million to 3 billion accounts since its Series B;
● It now connects 4 billion bank accounts across the globe;
● It has processed circa $50 billion of transactions since inception;
● 90% of Thunes' transactions are instant;
● It continues to strengthen its senior leadership team with experienced industry veterans.
The firm's advanced technology, combined with its robust network of customers and financial institutions including Visa, PayPal, Uber Eats, Deliveroo, Revolut and Finastra, has positioned it as a key player in the global payments ecosystem.
Since its Series B funding round in May 2021, Thunes has also acquired the European payment methods platform Limonetik, as well as an AI-driven Anti-Money Laundering and Compliance technology leader Tookitaki to help reduce the cost of transferring money across borders for customers.
In November 2022, the firm announced a strategic partnership with Tencent Financial Technology, Tencent's fintech arm, giving Thunes customers the ability to make fast and easy payments to the WeChat users. In April 2023, Thunes was granted a new Payments Institution licence by the Autorité de Contrôle Prudentiel et de Résolution (ACPR) in France, which enables the company to send payments worldwide on behalf of its French or EU customers and partners.
Last month, the firm also announced a partnership with Saudi Arabian digital bank D360 Bank to allow D360 Bank's customers to make fast and secure cross-border remittances and B2B business payments, as well as to move money instantly to beneficiaries overseas using the D360 Bank's app.