Nuvei Enters Definitive Agreement to Acquire Paya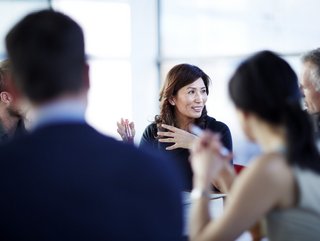 Proposed Acquisition Would Create a Preeminent Payment Technology Provider with Strong Positions in Global eCommerce, Integrated Payments and B2B
Nuvei Corporation, the Canadian fintech company, and Paya Holdings Inc, a leading provider of integrated payment and commerce solutions in the U.S., today announced that they have entered into a definitive agreement whereby Nuvei will acquire Paya in an all-cash transaction at USD $9.75 per share for total consideration of approximately $1.3 billion.
"The proposed acquisition of Paya is a powerful next step in the evolution of Nuvei, creating a preeminent payment technology provider with strong positions in global eCommerce, Integrated Payments and business-to-business ("B2B")," said Philip Fayer, Nuvei's Chair and Chief Executive Officer. "The proposed transaction will combine two people-first, technology led, high-growth payment platforms. It will accelerate our integrated payment strategy, diversify our business into key high-growth non-cyclical verticals with large addressable end markets and enhance the execution of our growth plan."
"We are pleased to have reached this transaction with Nuvei, which is a testament to the incredible talent at Paya, and will deliver immediate and significant cash value to Paya shareholders," said Jeff Hack, Paya's Chief Executive Officer. "We continue to see strong momentum in our high-growth and underpenetrated middle market partners in durable end markets, and believe that Nuvei's resources will enable us to continue our mission of solving complex business problems with easy-to-use payment solutions."
Strategic Rationale and Benefits of the Transaction
Enhances Nuvei's ability to execute on high-growth integrated payment opportunities
Paya's deep software integrations with 300+ independent software vendor ("ISV") platforms and end-to-end commerce solutions position Nuvei to capitalize on the domestic and global software-led market opportunity
Plugs Paya's highly complementary integrated payment capabilities into Nuvei's global technology platform for an enhanced customer proposition and incremental growth opportunities
Integrated payments is the highest-growth card payments distribution channel in the U.S. For 2021, roughly 41% of new merchants in the US were signed from the integrated payments channel
Diversifies Nuvei's business across high-growth, underpenetrated and non-cyclical end markets each with a large estimated total addressable market ("TAM")
Paya has a strong footprint in key non-cyclical verticals, including B2B goods and services (estimated $1.2 trillion TAM), healthcare (estimated $235 billion TAM), non-profit and education (estimated $145 billion TAM), and government and utilities (estimated $130 billion TAM)
Expands Nuvei's capabilities into large and growing B2B
Paya's deep enterprise resource planning (ERP) integrations and end-to-end commerce solutions position Nuvei to capitalize on the domestic and global B2B opportunity
The U.S. B2B payments middle market is expected to grow at a 10%+ compound annual growth rate (CAGR) (2019-2026) with an estimated market size of $2.3 trillion in 2026
Amplifies Nuvei's existing growth strategy
Establishes Paya's leading ISV and B2B capabilities in Nuvei's global markets
Accelerates growth by offering Nuvei's solutions into Paya's partners and customers in the U.S.
Broadens strong ISV and eCommerce capabilities to enter new markets
Expands M&A scope to include ISV, B2B and proprietary software opportunities
Reinforces Nuvei's compelling financial profile
On a combined basis for the last twelve months ended September 30, 2022, Combined Total volume was approximately $167 billion, Combined Revenue was approximately $1.1 billion, and Combined Adjusted EBITDA was approximately $429 million (which does not include up to $21 million of estimated run-rate cost synergies expected to be achieved within 24 months), and Combined Adjusted EBITDA less capital expenditures was approximately $380 million. Nuvei's LTM net income and revenue was $65 million and $835
Transaction Details
The transaction has been unanimously approved by each party's Board of Directors, and the Board of Directors of Paya intends to recommend the transaction to Paya's stockholders. Pursuant to the terms of the agreement, Nuvei will commence a tender offer to acquire all outstanding shares of Paya for $9.75 per share in cash (approximately $1.3 billion of enterprise value ("EV") for Paya). The closing of the tender offer will be subject to certain conditions, including the tender of shares representing at least a majority of the total number of Paya's outstanding shares, the expiration or termination of the antitrust waiting period, and other customary conditions. Following the successful completion of the tender offer, Nuvei will acquire all remaining shares not tendered in the tender offer through a second-step merger at the same price. The transaction is expected to close by the end of the first quarter of 2023.
The purchase price represents a 25% premium to the January 6, 2023 closing price and a 30% premium to the 90-day volume-weighted average share price ("VWAP"). The implied transaction multiple is approximately 13x EV/2023E Adjusted EBITDA based on consensus estimates for Paya (once the full benefit of expected synergies is taken into account). Paya's net income for the LTM period ended September 30, 2022 was $9.5 million.
Nuvei expects to finance the acquisition with a combination of cash on hand, an existing credit facility and a new committed $600 million first lien secured credit facility (the "New Credit Facility").
Nuvei's net leverage ratio, defined as the ratio of consolidated net debt outstanding (outstanding credit facilities less cash), to consolidated adjusted EBITDA, calculated in accordance with the terms of Nuvei's credit agreement, is expected to be less than 3x upon (and giving effect to) the closing of the transaction.
The proposed transaction is expected to deliver up to $21 million of estimated run-rate cost synergies within 24 months, as well as provide attractive revenue synergy upside potential by bringing Nuvei's global capabilities as additional offerings to Paya's partners and customers. The transaction is expected to be accretive to adjusted EPS in 2023.
An investment fund affiliated with GTCR LLC has entered into a tender and support agreement pursuant to which it has agreed, among other things, to tender its Paya shares pursuant to the tender offer, subject to certain conditions. This stockholder currently represents approximately 34% of the outstanding shares of Paya's common stock.
The Merger Agreement also includes customary termination provisions for both Nuvei and Paya, and provides that, in connection with the termination of the Merger Agreement under specified circumstances, including termination by Paya to accept and enter into an agreement.
Advisors
Barclays Capital Inc. is serving as the lead financial advisor to Nuvei. BMO Capital Markets, RBC Capital Markets and Evercore Group LLC have also provided financial advice to Nuvei.
Bank of Montreal and Royal Bank of Canada have provided committed financing to Nuvei. Davis Polk & Wardwell LLP and Stikeman Elliott LLP are serving as legal advisors.
J.P. Morgan Securities LLC and Raymond James & Associates, Inc. are serving as financial advisors to Paya and Kirkland & Ellis LLP is serving as Paya's legal advisor.