Bryan Toft
Chief Executive Officer, MoCaFi, Sunrise Banks

Bryan Toft and Wole Coaxum on how incumbent and fintech partnerships will pioneer a more inclusive future for banking and financial services
At Sunrise Banks, financial wellness is everything. Founded in 1986 by the Reiling family, Sunrise Banks has served communities in the urban core of Minneapolis and St. Paul, Minnesota, for more than 35 years. The US$1.7bn bank is on a mission to be the most innovative bank empowering financial wellness.
"The mission does really provide the baseline for everything that we do," says Bryan Toft, Chief Revenue Officer, Sunrise Banks. "We see ourselves as a social entrepreneurship organisation, and a social engine for good."
It is not a new mission statement; Sunrise Banks placed financial wellness and inclusive access to financial services at the heart of its operation from the start. The bank began serving the Hmong immigrant community, which was both underserved by the traditional banking system and required access to innovative financial products.
Now Sunrise Banks is extending its inclusive banking philosophy and the capabilities to serve more communities across the US through partnerships in the fintech sector. It is a symbiotic relationship, and a natural next step for Sunrise Banks to increase its impact, says Toft: "We need to understand that the fintech owns the customer relationship, and yet we're held accountable for the compliance and the regulatory accountabilities with that customer relationships. So there definitely is a partnership there and we need to know what our partners want to do in the future so that we can start to give guidance on where things need to be from a compliance standpoint."
One of Sunrise's first key partnerships in the space is with Mobility Capital Finance, Inc. (MoCaFi), a fintech founded by Wole Coaxum, a banking veteran of both Citi and JP Morgan. MoCaFi is focused on closing the racial wealth gap in the US. A staggering 50-55% of African Americans and Latinx Americans are unbanked or under banked, face prohibitive access fees, and are unable to build credit and wealth under traditional systems. Partnering with Sunrise Banks allows MoCaFi to address that inequality.
"This is why the partnership with Sunrise Banks is so terrific," says Coaxum. "Their values in terms of helping underserved communities on a consistent basis, not as a project, but core to their mission, has allowed us to innovate.
"The key component that you're looking for from a partner bank or a sponsor bank is a strong compliance framework and regimen. Part of the innovation is how we innovate within the framework of the rules that are set. If you do that well, you have a chance to grow, and we've been able to do that as it relates to how we provide bank accounts to everyone in the community."
The great irony, as Coaxum sees it, is that this is not philanthropy: focussing on diversity, equity and inclusion for all actually leads to success. "You actually run a better business, you have access to more markets, and you can run faster and run farther," he says. "Having that as a core value is why Sunrise is so great, because they believe in that, and they live it every day."
In the coming 12 to 18 months, Sunrise will continue to build with both fintech partners and its customers' demands and needs in mind.
"Automating the ordinary and personalising the extraordinary is something we're saying a lot around the bank," Toft says. For fintech partnerships that means digitising and automating more operations and continuing to develop API capabilities. "We're just trying to get better and faster, so that we can continue to scale with our fintech partnerships."
And for customers, it means meeting and exceeding expectations. "I believe that in some ways, with every day that goes by, technology becomes more and more important to a bank. That is going to be the key if we look ahead to 2030: really making sure that you have a core agile process for technology within your organisation. That's what we're building today."
Read the full story HERE.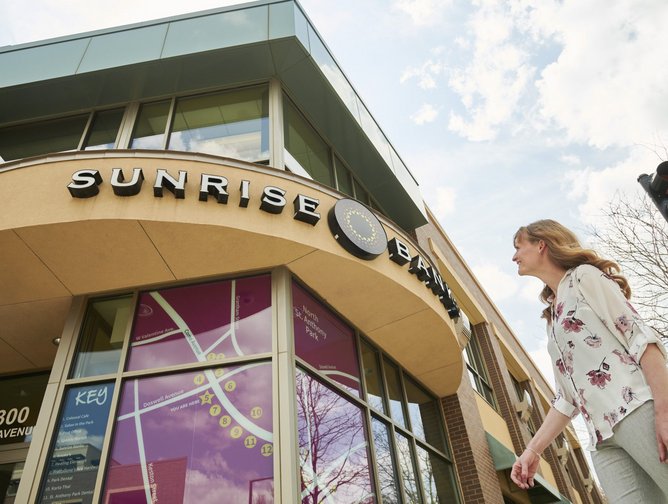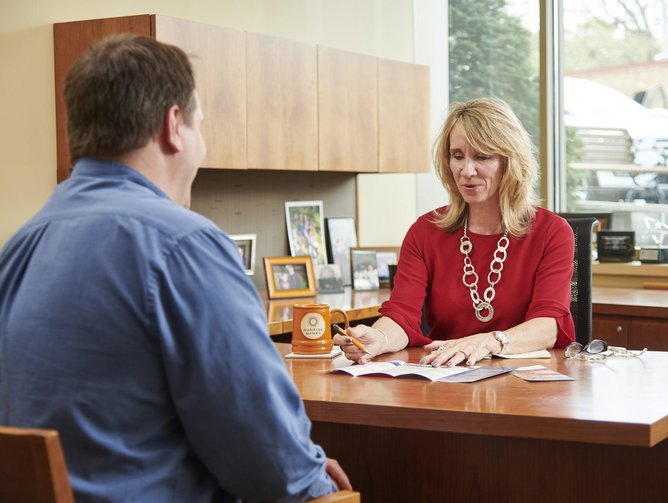 You can only be successful and impactful on innovation when it's linked to the mission and strategy of your organisation.