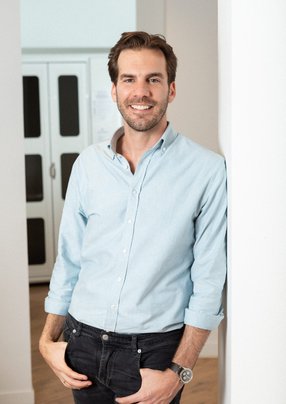 Jordi Gudiol
Chief Operating Officer, Qonto

Chief Operating Officer, Jordi Gudiol, discusses his pathway to Qonto and the skills he gained to join the FinTech industry from Toyota and McKinsey
Financial services provider, Qonto, looks to energise SMEs and freelancers with online solutions that simplify financing, bookkeeping and spend management.
Tasked with overseeing operations, Jordi Gudiol - COO at Qonto - is responsible for the four big teams within the company that focus on customer care and success, onboarding new customers, anti-money laundering and banking operations.
A mechanical engineer by trade, Gudiol has had previous experience at the car manufacturer, Toyota, and explained it is here that sparked his passion for problem-solving. Later, the COO moved into a consultancy role at McKinsey & Company where he spent almost 7 years but eventually realised he needed to shift into the technology space: "I could just see over the years that tech companies and scaleups were growing, and that's where everything is changing and where the action was. So I really wanted to somehow be part of it."
After landing a job at the technology company, eDreams ODIGEO, Gudiol was connected with one of Qonto's co-founders, Steve Anavi. Of the encounter, he says: "In the beginning, I wasn't too sure about moving to Qonto. I had no banking experience, I didn't know what Qonto was and I don't speak French [and the company is based in France]."
"After a few interactions, I just knew that this was something that I really had to do. Personally, it was a great professional challenge. A step up in terms of responsibilities, which caters to one's personal ambition. And then it's really just the journey they were already on. I could already see the scale and how fast the company was growing, how ambitious they were for the future and the outstanding team that they've been able to put together already after three years," adds Gudiol.
Equipped with problem-solving skills from Toyota, Gudiol explains how his time at McKinsey was invaluable for both his personal and professional development: "It was the most valuable school I've ever been to. They invest so much in you and really help you figure out what you're good at and make you much better at it."
Adding to this, Gudiol shares how McKinsey helped him personally with his own self-esteem and personal growth: "It was just so cool that I was almost 30 years old before someone just sat me down and was like, 'Hey, you know what, Jordi? You're a pretty strong introvert. And you know what? That's okay'. And just hearing those things, you go like, 'Ah, okay, so this is actually something I can be good at and something that's useful', instead of having this feeling for the most of your life that you're just a bit weird and when you were in a big social setting, you don't really know what to do. All of a sudden you go, 'Wow, that's actually okay. That's fine', and you learn about other parts of yourself that are really good. McKinsey lets you figure out who you are and explore it."
Concluding, Gudiol explains how, in just over a year at Qonto, he has been able to build upon these skills and the lessons learnt in the past. He says: "I have learnt a lot at Qonto. When I arrived, I expected to do a lot of teaching and explaining. I realised very quickly that the team was already performing really well, and there's a really strong culture at Qonto as well on how we want to do things. So, I've had to eat a fair amount of humble pie since I've joined and relearn quite a few things. One is to stay ahead of the curve when you're scaling. You need to really stay ahead of the curve in terms of the requirements you have, the needs you're going to have for services, three to six months down the line."
Read the full story HERE.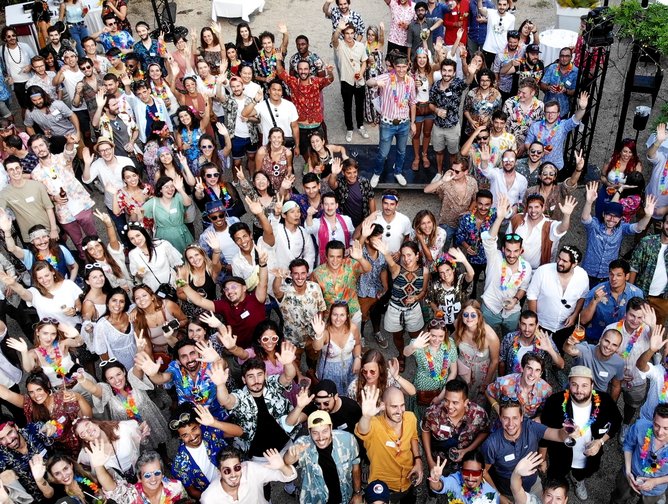 Qonto flower party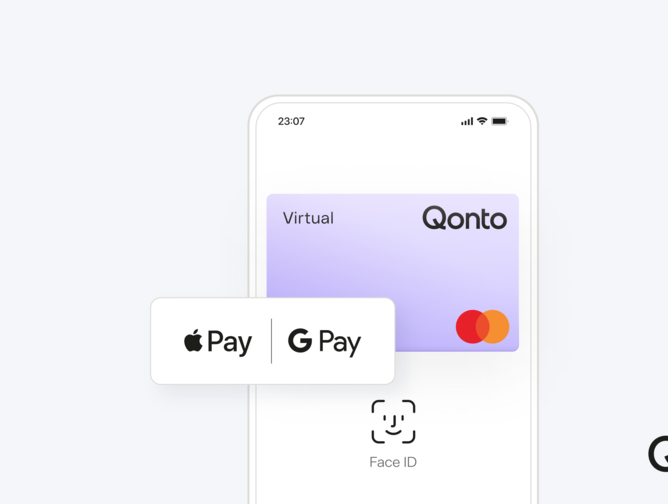 Qonto visual card
The key benefits for us in automation are reducing manual processes, reducing manual mistakes, and improving our efficiencies