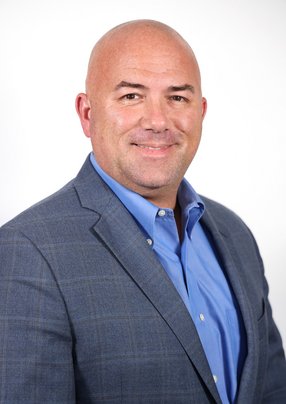 Paul Paretta
Senior Vice President – Program Delivery & Process Excellence at Moody's Corporation

Paul Paretta is a Senior Vice President at Moody's Corporation, specialising in programme delivery. He is a dedicated family man with a passion for sports
With his early studies focused on urban planning and labour studies, Paul Paretta didn't have an obvious path into fintech. "It allowed me to enter the workforce and opened my eyes to the world, but I look on education as a lifelong journey. If you don't continue to educate yourself, whatever your passion may be, you're going to fall behind the pack. So, professionally, I make sure I focus on the right learning paths to ensure my skills are current, relevant and I am being as effective as I can.
"At work or at home, I am always seeking to improve – how can I be better? Am I focused on the things that I am passionate about and do they align with my professional and personal goals? This is how I challenge my own status quo."
Paul has worked in financial technology for most of his career, but he also has experience in other sectors, too having spent several years in a global enterprise software and services provider. But, as he says, every business relies on finance.
"Having spent most of my career in Manhattan, working on or near Wall Street, the excitement, the vibe, the ever-changing atmosphere of what happens in terms of the financial markets has been something I've truly enjoyed. I've been grateful to be a part of it.
"I've been with Moody's for 11 years. What I appreciate about my role is that I get the opportunity every day to make sure that my voice is heard, that my opinions of how we should do something are listened to and considered, and I have been able to drive my career in ways that I feel professionally satisfying.
"When I think about my personal strengths and what I bring to the table, I'm very adaptable and resilient; I focus on the people in my teams and ensuring they have what they need to be effective. Being personable is really important, and this is all underscored with personal integrity – a core value to me. My career has been rather non-linear, though I've always been on a technology path, so for me, being adaptable and resilient with a focus on continued learning has served me well."
That's an interesting quality that comes out is his resourcefulness when things go wrong or there's a lot of pressure. The finance transformation programme that he's leading is a case in point.
"There have been many 'dark hours' to face. It's a large programme involving hundreds of people and millions of dollars with Board visibility, and, of course, things sometimes do go wrong. That's when I need to take a step back and think through the options on how best to approach the situation – there will always be a solution."
Away from his desk, Paul Paretta is a highly family-focused person. "Beyond my role as an SVP at Moody's Corporation, my family is really important to me. Spending time with them, being part of their lives, having experiences with them – this is what drives me. We enjoy travelling together as a family, and before the pandemic we had been taking some amazing family vacations – we hope to restart that in 2023. Making sure that my children have a strong work ethic, are passionate about what they do and become independent, productive members of society is really important to me.
Among the things they like to do as a family are boating, kayaking, golf, and just being outdoors. "We love the tranquillity that comes from just being outside with nature."
Though a healthy and active man, Paul claims his days of participation in sports are behind him, for the most part – though he's often to be found watching a game on TV.
Read the full story HERE.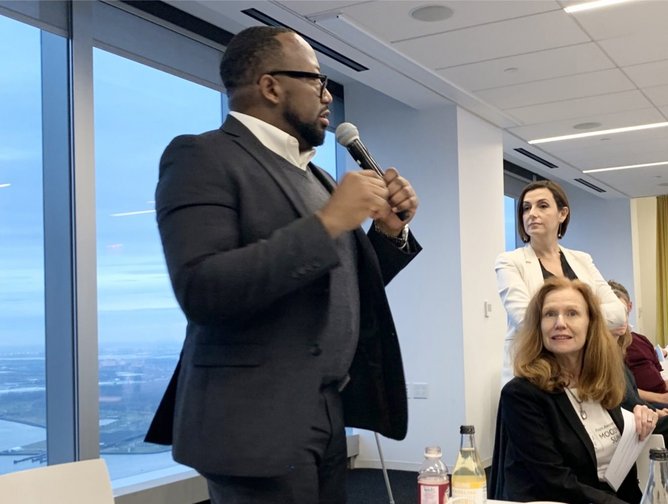 Moody's Corporation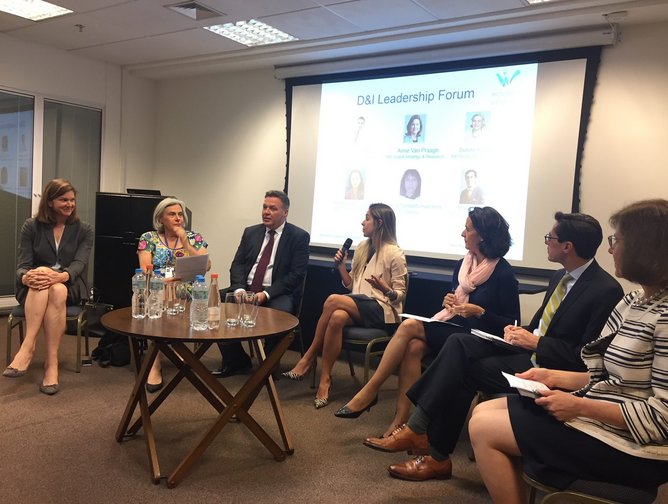 Moody's Corporation
You can only be successful and impactful on innovation when it's linked to the mission and strategy of your organisation.