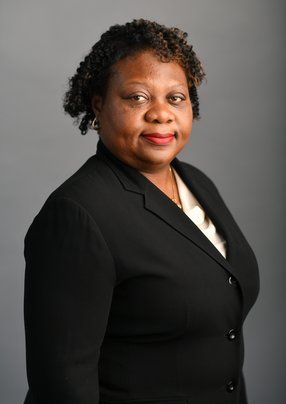 Olwyn DePutron

The Step IT Up initiative from digital transformation specialists UST trains minority candidates for in-demand tech jobs, giving back through education
Step IT Up takes talented individuals from minority communities, women and service veterans and trains them in skills that employers need right now. From cyber security analyst to scrum master, from python developer to project manager – Step IT Up's intensive apprenticeship program makes a meaningful difference.
The accelerated talent development program has already placed more than 1,000 candidates in the US, Europe, and Australia as the global footprint of this initiative expands.
Olwyn DePutron is the director of the Step IT Up programme with UST.
"My role is to make the Step IT Up program a success for our clients, UST, and the lives that we touch," she says. "The program trains underrepresented individuals and veterans for successful careers in specific technology roles.
"Step IT Up is a program that knows no border," says DePutron. "We've done it in Europe. We've done it in Latin America, we have a flavour of it in Asia. Diversity is defined differently by different organisations and countries, so we consider and match our recruiting efforts depending on the client."
Clients who have become involved with Step IT Up tend to be large organisations taken from the Fortune. They come from a wide range of industries and geographies, which again highlights the need but also the recognition that this is a fantastic opportunity for Step IT Up candidates.
"The good thing about Step IT Up is that it's custom focused in specific skill sets," says DePutron. "Our clients really embrace that because many of them deal with a war on talent. Not only that, but also folks are retiring and leaving the organisation, and they're losing knowledge. We work with clients to understand what that skill set it is and build into the training exactly what the person needs to be successful in that role."
It's important to note here that Step IT Up not only pays for the education – the equivalent of a college degree – but also pays the candidates throughout their training. Candidates pay nothing, and the organisations who eventually benefit also pay nothing for being provided with skilled, in-demand workers. So what does UST get out of this?
"First of all, it's a good feeling helping someone else and giving back to the community," says DePutron. "I think that's the main reason – they have the assets and the training experience. In all honesty, they like to do it. UST likes to give back to the community and you're making a change in someone, and we all have a part to play in that change."
DePutron is clearly proud of the work UST and the Step IT Up programme achieve, and she admits she loves to see the look on students' faces when they graduate. When that person gets a job offer from the client, that completes the circle.
"It shows that they are valued and that they can do it, and that's the happiest, proudest time for me."
Read the full story HERE.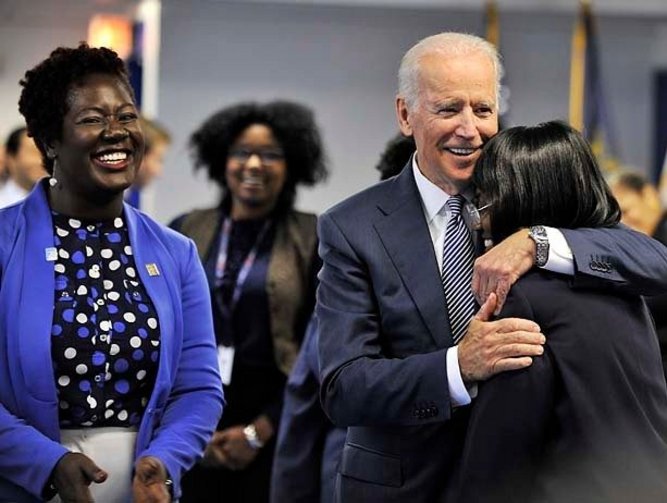 President Biden visits Step IT Up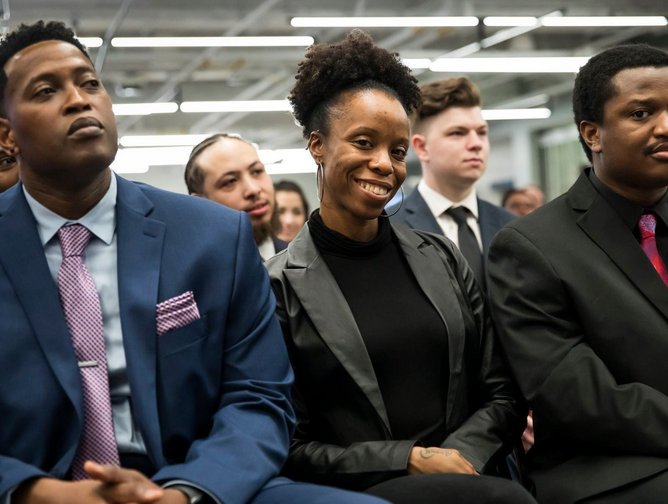 UST - Step IT Up
You can only be successful and impactful on innovation when it's linked to the mission and strategy of your organisation.