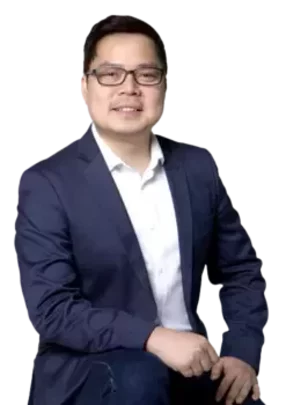 Lito Villanueva
Executive Vice President and Chief Innovation & Inclusion Officer
An expert in banking, telecommunications, payments, and fintech, Lito Villanueva believes in the power of people
Lito Villanueva, Executive Vice President and Chief Innovation & Inclusion Officer at RCBC, is the Philippines' award-winning leader in inclusive digital finance. 
'For over 60 years, we've partnered with Filipinos to uplift their lives', he says. 
With over 20 years in payments, development finance, banking, and fintech, various prestigious award-giving bodies have recognised him with more than 50 global and regional accolades, including Lito in the Top 100 FinTech Leaders in Asia. He was also given a moniker as the Philippines' "Mr. FinTech" by BizNews Asia for his valuable contributions and trailblazing achievements in promoting inclusive digital finance and the industry as a whole. He's also the founding chairman of FinTech Alliance.ph and President of the Institute for Growth towards National Inclusion, Transformation, and Empowerment (IGNITE). 
Recently, he was named at the Innovation in Digital Banking Awards 2021 as the Chief Innovation Officer of the Year by the "The Banker," the prestigious, Financial Times-owned international monthly publication on financial affairs. 
But Lito's focus is on the customers he serves. 
Scaling Up 
After receiving two graduate degrees: Master in Public Administration from the University of Santo Tomas graduating with magna cum laude honors and Master in National Security Administration from the National Defense College of the Philippines as a state scholar (also its youngest graduate, thus far), Lito kept on sharpening the saw by continuously learning and listening. He has attended a number of development programmes, one of which was an executive course on digital disruption by design at the Center for Alternative Finance at the Cambridge Judge Business School, University of Cambridge, United Kingdom. 
Lito helped Filipino migrant workers access remittances services at the Global Banking Group of the Land Bank of the Philippines. He also served as associate editor at The Economist Intelligence Unit Philippines.
Banking and Business 
Lito then took on a series of influential roles in the business and banking worlds. 
As he progressed in his career, his roles increasingly focused on digital financial services. Among his past experiences included being with the Smart Communications, as Vice President and Head of Mobile Financial Services, his stint as a consultant at the International Finance Corporation of the World Bank Group developing the mobile money transfer for Mongolia, and eventually joining Visa, covering over 30 markets in Asia, Middle East and North Africa, Eastern Europe, Latin America on mobile money payments. He then went back to the Philippines to join the newly formed Voyager Innovations to eventually form one of its business pillars, FINTQnologies as its managing director. And Lito was officially set to lead RCBC's digital group. 
Leading With Purpose 
Through it all, Lito has believed in building empowered teams. 'I practice the RIZAL brand of leadership', he says. 'That's Resilient management, Inspired empowerment, Zhushing the workplace, Amplified communication, and Levelled-up teamwork'. 
Zhushing is a Polish term that means 'to make more lively, exciting, or attractive'. And Lito has certainly done that for his team in RCBC. His team is given the option to work from anywhere, depending on their situation and their preferences. 
'This makes them accountable for their own work setup, making sure they're able to achieve their best results', Lito tells us. 
As for the pandemic, he believes that setbacks are an opportunity to learn and improve.
These days, when uncertainties abound, he focuses on remaining empathetic and kind.
'For a leader, you never back down from difficulty', he says. 'You face it head-on. We're all trying to make things work. You have to anticipate the needs of your team in the same way you anticipate the needs of your customers'. 
And regardless of what happens, he adds, 'you need a strong emotional quotient—EQ. That's what separates a boss from a leader'.
Read the full story HERE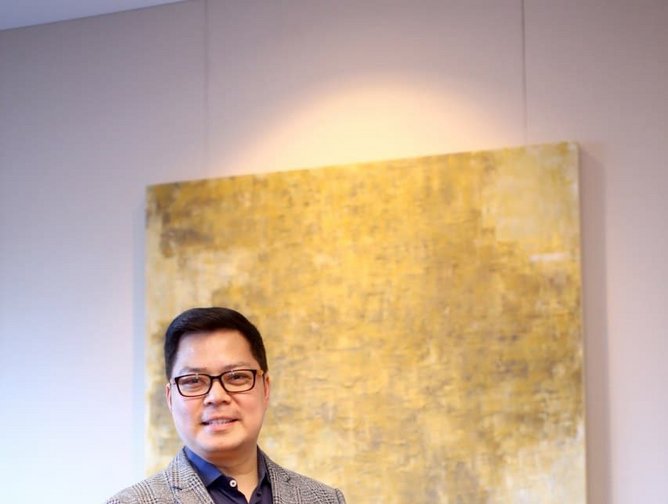 You can only be successful and impactful on innovation when it's linked to the mission and strategy of your organisation.