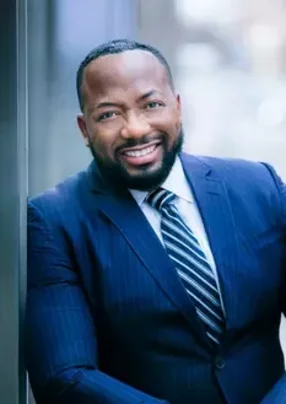 DK Bartley
Chief Diversity, Equity & Inclusion Officer, Moody's Corporation

Uncovering the importance of diversity, equity, and inclusion (DE&I) in financial services
DK Bartley is a subject matter expert in diversity, equity, and inclusion (DE&I). He has shaped the landscape of these industries through his many contributions to society as an enabler of positive change in numerous organisations inside corporate America, where he's assisted businesses to create more diverse workforces that can better serve their customer base and communities at large.
He is now the Chief Diversity, Equity & Inclusion Officer at Moody's, one of the world's leading credit rating and financial services firms. He is directly responsible for Moody's increased focus on DE&I and the company's global strategy, both of which are framed within an inward and outward-looking context.
He is a highly sought-after diversity and inclusion officer, with experience in major international corporations. He was previously Senior Vice President of Dentsu International's Department for Diversity & Inclusion where he advanced DE&I initiatives for key partners of the company including Microsoft and Facebook, among others.
DK Bartley's role at Moody's is to ensure that DE&I initiatives are embedded within the company and as such, he has already influenced a cultural shift. Not only does this benefit those who work for Moody's, but it also ensures excellence in serving customers which ultimately leads to long-term success. After all, where there is diversity, there's a greater chance of achieving success.
He has been featured by numerous news outlets, including Fortune Magazine, IR Magazine and HRD Connect where he has shared his expertise on DE&I issues with fellow professionals from around the world.
With a proven track record of functioning in the media, advertising, entertainment sector, he is a seasoned executive with an understanding of diversity and talent acquisition. He is an expert in executive search, management, leadership, marketing, diversity, and global talent management.
He has a Master's Degree in Communications and Broadcasting from the New York Institute of Technology and is certified in Diversity & Inclusion Management from Cornell University ILR.
Read the full story HERE.
You can only be successful and impactful on innovation when it's linked to the mission and strategy of your organisation.