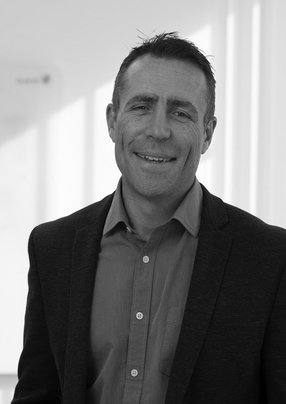 James Wright
Head of Technology at Beazley Digital

Head of Technology James Wright on the agile, digital future for the insurer's latest division
In January 2022, the Beazley Group launched a new division to elevate its digital capabilities and lead from the forefront of accessible, always-on insurance, rather than react to the demands of clients and trends in the sector.
Beazley Digital is helmed by James Wright, an insurance veteran who joined the firm in 2004 and has held a variety of roles in the intervening 17 years. His latest charge as Head of Technology will see him grapple with new challenges, but also seize upon new opportunities.
"We started to hear more and more from our brokers that they wanted simpler, faster, more digital ways of placing risk with us," says Wright. "Our brokers want digital but they also didn't want to lose that kind of specialist, face-to-face, expert relationship that we're known for. So we decided to bring together all of the talent from those digital channels into one division, to create a more joined up, holistic service back to our brokers, and to our clients."
Beazley Digital is stepping away from how insurance firms traditionally prioritise products, instead focussing on distribution channels through which clients and brokers access them. Wright says the team is "very deliberately organised" to serve four core channels: APIs; a digital brokers' portal; market hubs; and email and phone, the traditional channels which remain the standard route for clients in major markets around the globe.
"So as I say, we're working with our brokers and their needs and feedback, and that means we are going to continue supporting that traditional channel," Wright says. "But we are going to bring new digital technologies to the fold, specifically around email ingestion and using things like NLP and data enrichment to improve that service without changing what fundamentally makes it work."
To realise these objectives, Wright has embedded a philosophy of agility into Beazley Digital's culture, a mindset that Wright also extends to the technology partners and collaborators that underpin the insurers digital offering.
"We are changing how we work with vendors and partners in terms of our agile method and realisation framework," Wright explains. "We're ensuring that those partners are aligned with that way of working, and we're using a common set of tools and language to drive the right outcomes, bringing our vendors closer together in this environment."
Endava is a key technology partner for Beazley, with delivery units around the world. "Endava provides that talent pipeline for us, which is crucial, and has empowered us to scale our ideas and concepts quite quickly using very, very strong engineers that we wouldn't ordinarily have access to."
Under the bonnet, Beazley Digital's products leverage Verisk's Sequel Rulebook, a robust rules engine into which the insurer inputs its underwriting rules, logic, rating and documents. This system is surfaced to brokers under the MyBeazley brand, an evolving broker trading portal already on the market in four countries that illustrates where Wright's division is headed.
While much of the insurance firm's digital acumen is today centred upon the transactional elements of buying and selling insurance products, Wright is emphatic that a focus on channels before products will change that. It means providing a true gateway experience, where digital training materials about Beazley products will better equip brokers, where risk information is instantly available at their fingertips, and where having a video call with a specialist ensures Beasley's reputation for access to expertise endures.
Over the coming year, Wright hopes to establish a digital foundation to build upon, an agile delivery framework, and "rather than just me saying it", feedback from brokers that vindicate the division's OKR approach.
"Five years out, the real way to prove that is by building a meaningful book of business," Wright adds. "Across multiple territories, across multiple products, what we'd like to be saying in five years is that we're writing somewhere between US$400-500 million of small business and 80% of that is digitally underwritten, straight through processes, and with broker and client feedback being very positive about that."
Read the full story HERE.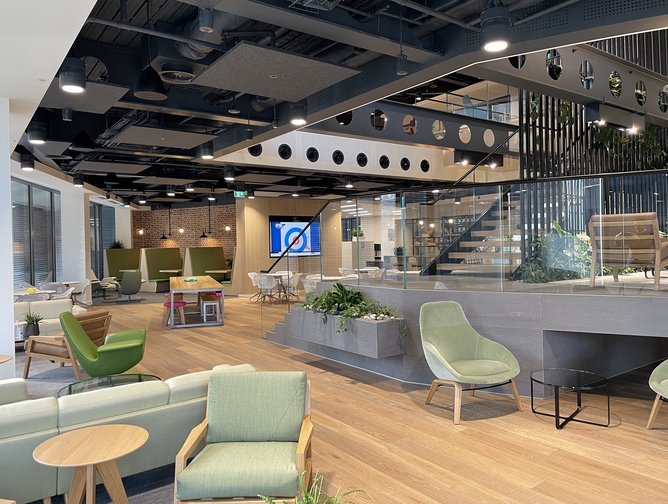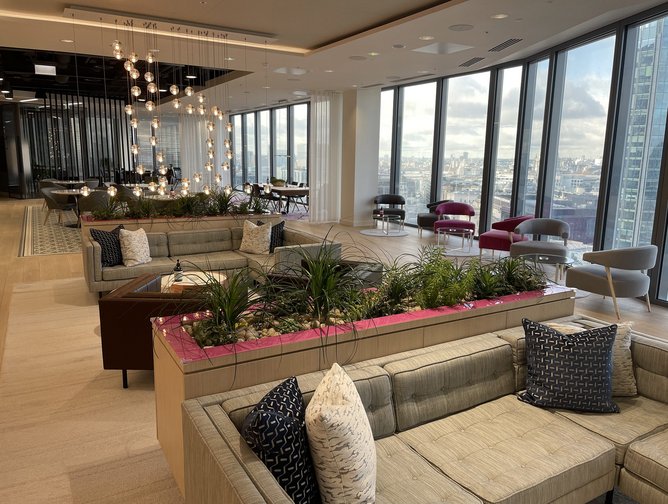 The key benefits for us in automation are reducing manual processes, reducing manual mistakes, and improving our efficiencies