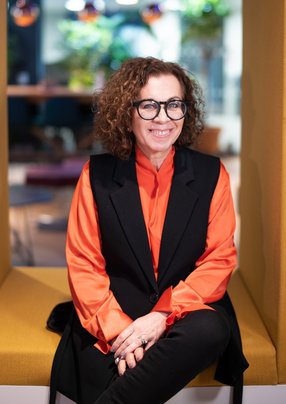 Alisa Bornstein

Visa Europe CFO Rob Livingston & CPO Alisa Bornstein explain how a focus on procurement & supply chain is driving the payments giant's ESG strategy
The Chief Procurement Officer's engagement with the C-Suite is growing, and increasingly Chief Financial Officers will recognise the value that a close relationship between the two executive functions can bring to the business and its commercial goals.
"Over the past two years of the pandemic, we've had the opportunity to take a closer look at the resilience of our supply chain and how closely connected that supply chain is with the communities where we are," says Rob Livingston, Visa Europe CFO.
"During that time, there have been two elements that have leapt to the forefront in terms of how we think about procurement. The first one is around sustainability and making sure that we have a supply chain that is going to reflect our goals as a corporation in terms of our environmental and other impacts on society.
"The other element that we really focused on is the diversity of our supply chain – making sure that we were resilient and support diverse and small businesses. Having backup suppliers for the most critical functions is key, as is thinking about diversity in terms of ensuring that we're supporting businesses that are owned by women, or led by women, and minority-owned businesses here in Europe and around the world.
"This work is central to our purpose – everyone deserves an equal chance at economic prosperity."
Livingston joined Visa in 2013 as Country Manager & President, Canada, before then spending time in Beijing as SVP for Strategic Initiatives. He became Visa Europe's CFO in July 2019 so the majority of his tenure has been set against the backdrop of the pandemic – which has transformed the nature of payments and procurement.
"We were looking to bring procurement more to the centre of our business strategy," says Livingston.
"So I was thrilled to be able to hire Alisa Bornstein to join Visa Europe as our Chief Procurement Officer. She's got a fantastic background and a deep knowledge of procurement."
Bornstein made a name for herself in procurement while CPO of UK semiconductor and smart technology design company, Arm, based in Cambridge, England. While at Arm, Bornstein designed and executed a procurement transformation, from maturing the function to digitising and automating end-to-end source-to-pay (S2P) processes.
Bornstein joined Visa Europe in January 2021 and shortly embarked on a multi-year transformation aiming to elevate the function in line with leading practices and standards, including state-of-the-art business support. She continues to advocate the importance of the procurement and supply chain as a strategic part of the business ecosystem.
"This is not about having a seat at the table," says Bornstein, "but to ensure that we, as procurement professionals, listen, understand and support the business and use the power of the supply chain to deliver value to our organisations. True procurement leaders have shifted from being operational in the past to becoming strategic business partners. Collaboration and partnership is my passion. This is something I believe in, and this is what we have at Visa."
THE IMPORTANCE OF THIRD-PARTY SUPPLIERS
Going back to sustainability and diversity, they are key drivers of the changes being seen in procurement at Visa Europe, and Bornstein says these are big opportunities for many organisations who haven't yet leveraged their supply chain.
Visa Europe has literally thousands of suppliers and one key area of focus for Bornstein is to better understand the third-party suppliers' ESG credentials to support company-wide objectives and initiatives.
"Procurement can drive innovation by utilising suppliers' knowledge in their own space," says Bornstein. "It's very well positioned to drive ESG, sustainability and diversity. Visa recognises that third-party suppliers are important to the business ecosystem.
"Today they provide services and products to us, tomorrow they might become our partners and ultimately, as both businesses and individuals, they can be our partners and customers, using our payment solutions."
To support Visa Europe in its ESG initiatives, the Procurement team has entered into a partnership with EcoVadis to help assess their supply chain. The aim is to provide a better understanding of suppliers: who they engage in their business from an ESG perspective, and how Visa can together improve the communities in which they operate.
That partnership with EcoVadis helps to provide insights into Visa's supplier base, which is more important than ever when it comes to risk mitigation – something demonstrated by the pandemic. However, this spotlight on suppliers goes beyond highlighting potential problems – it has benefits for the suppliers too, with Visa being able to identify those that may need extra assistance or support in these unprecedented times.
"We are focusing on sustainability and diversity in our supply chain," says Bornstein. "That's our highest priority. Working with and supporting small businesses is extremely important to Visa Europe and Visa overall, and procurement as a function has a role to play."
Read the full story HERE.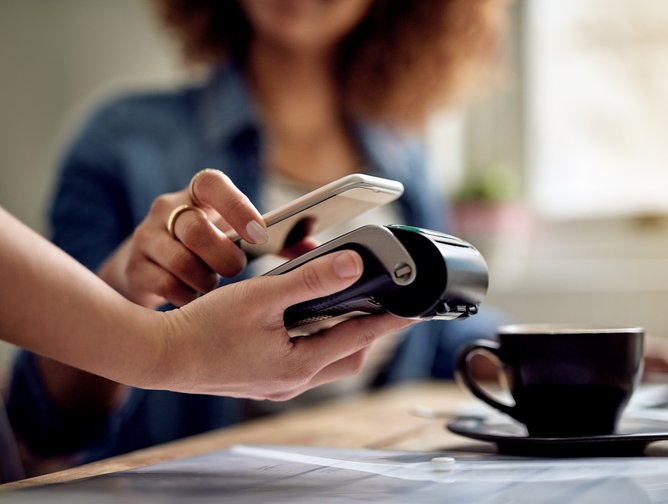 Visa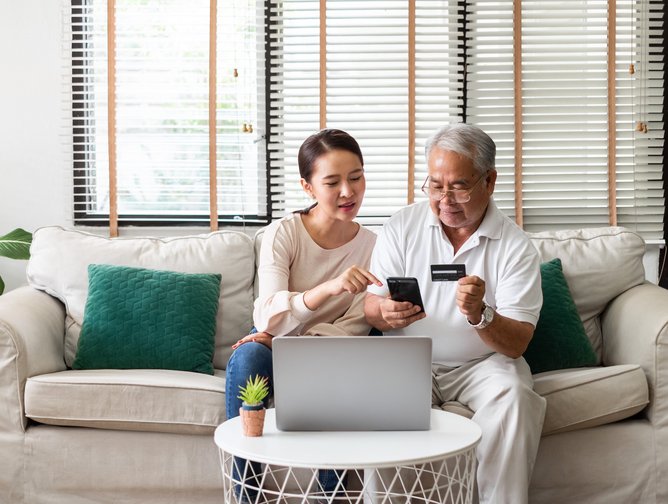 Visa
The key benefits for us in automation are reducing manual processes, reducing manual mistakes, and improving our efficiencies