Financial Services (FinServ)
Zeller doubles valuation to over AU$1bn with AU$100mn raise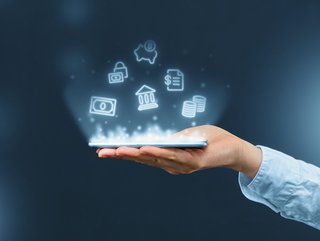 Business payments fintech Zeller is claiming unicorn status following a AU$100mn Series B capital raise which will be used to develop its new product range
Fintech Zeller has become the latest Australian unicorn after securing AU$100mn in Series B funding, at a valuation of AU$1.1bn.
The Series B round was led by US-based VC Headline, alongside Australian industry superannuation fund Hostplus. Previous investors, including Square Peg, Addition, and Spark Capital, returned to participate in the round.
The new capital means the startup's valuation has more than doubled since June last year when it announced an AU$50mn raise that valued the business at AU$400mn. The funds will be used to accelerate the development of Zeller's new product range to further reimagine and replace traditional payments and business banking services.
Building new products to meet changing consumer needs
Customer research from Zeller revealed that 3 in 5 business owners left traditional banks as a result of dissatisfaction with outdated technology, poor reliability, and ongoing reductions to bank services including branch closures and customer support.
Zeller provides Australian business owners with fully integrated payments and financial services solution, including a next-generation EFTPOS terminal, business transaction account, and Mastercard, all within one kit available online and in Officeworks stores nationally.
Zeller's financial services products, including the fee-free Zeller Transaction Account and Zeller Mastercard, have gained rapid adoption since launch with the majority of customers now using Zeller as their sole business financial services system. This year Zeller will accelerate development of new financial services solutions that will give merchants the ability to manage more of their business from their Zeller Account — from payments, to expense management, finances, credit and more.
"We're excited to be entering Zeller's next growth phase, as we rapidly expand our product range to offer businesses access to every financial services product they might need to thrive. Listening to feedback from over 10,000 businesses who joined Zeller in our first 8 months helps us to continually build new products that meet their evolving needs, as they reestablish themselves following the pandemic," commented Ben Pfisterer, Zeller CEO and co-founder.
Redefining how financial connectivity is delivered
Zeller has also announced the upcoming launch of omnichannel commerce capabilities, enabling merchants to accept payments online with Zeller. Business owners will be able to use Zeller payment processing when selling products or sending invoices online, and then track sales and analyse all payments data across every sales channel from Zeller Dashboard. A holistic, 360-degree view of customer interactions with their business will help merchants make smarter resourcing and investment decisions.
"Zeller is well on its way to redefining how financial connectivity is delivered to Australian businesses, following in the footsteps of the tectonic shifts in the global B2B fintech ecosystem", said King Goh, Principal at Headline. "Businesses of all sizes are now expecting their financial services to be provided via a best-in-class, consumerised experience given the rapid evolution in modern data availability and business needs."