Financial Services (FinServ)
Yapily to acquire open banking firm finAPI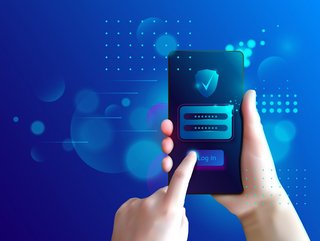 London-based Yapily has signed an agreement with Schufa to acquire finAPI, an open banking solutions provider in Germany, for an undisclosed sum
Fintech startup Yapily is set to become the largest open banking payments platform in Europe after agreeing to acquire open banking solutions provider finAPI.
According to the company, the acquisition will double Yapily's customer base, adding finAPI customers to its roster, including over 50 large enterprise firms in the financial, insurance, and IT industries.
Growing the company to meet customers needs
Based in the UK, Yapily offers a single, unified open banking API to interact with bank accounts. In addition to its existing coverage of 16 European countries, Yapily will enter new territories including Czech Republic, Slovakia, and Hungary, broadening its geographic footprint and accelerating the roll-out of open banking to millions of people and businesses across Europe.
Stefano Vaccino, Founder and CEO of Yapily, said: "This is a hugely exciting milestone for Yapily on our journey from disruptive start-up to ambitious scale-up. Within three years from launch, we have commercialised our platform, grown our customer base, and now have the largest open banking payments volumes in Europe. Working with finAPI, we can gain more speed, agility, and depth to accelerate innovation and shape the future of open finance in Europe and beyond."
Making peoples financial lives easier
According to Yapily, finAPI customers will benefit from new opportunities for business growth, gaining access to pan-European markets through greater coverage and resources. The combined offering will also bring a number of finAPI solutions to the table for new and existing Yapily customers, including Identity and Age Verification and legally compliant KYC checks, and Digital Account Checks that can be used for automated credit scoring.
SCHUFA, Germany's leading credit bureau, will continue to cooperate with finAPI, both in the use of products and services as well as further product development.
Dr. Florian Haagen, Founder and CEO of finAPI, said: "Yapily's core DNA as a fintech and open banking enabler is equally aligned with our belief in an infrastructure-first approach. From the products we've built to the industries our customers operate in, our complimentary offerings mean that together, we are perfectly placed to spearhead Europe's open finance agenda and make the financial lives of millions of people more resilient, simple, and secure."
The deal is subject to regulatory approvals and expected to complete in H2 2022. For now, finAPI will continue to function as an independent, regulated company in Germany. SCHUFA Holding AG will sell its 75% participation in finAPI to Yapily.