Financial Services (FinServ)
Will fintech bring financial engineering to the masses?
By Daniel P. Simon, CEO, Vested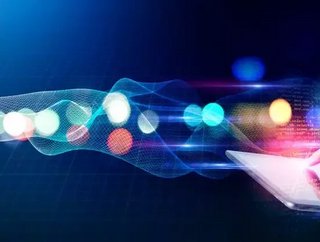 Daniel P. Simon explores how fintech is expanding access to tools that will help the average consumer improve their financial standing...
For years, the wealthy have had access to a range of tools to maximise their financial position, including a team of experts that help to avoid paying higher taxes than necessary. Today, a new wave of financial technology, or fintech, has arisen that is democratizing these financial engineering techniques, and bringing benefit to the masses.
Fintech is helping the everyday consumer in several key areas.
Home buying
Historically low-interest rates have accelerated a move to purchasing homes. But, it's still difficult for prospective buyers to cough up a down payment. Consider the fact that, even before the pandemic, would have struggled to pay for an unexpected $400 expense. 
This is where fintech comes in. Organisations like Unison will contribute up to 50% of a down payment, or 10% of the total cost of a home, and then take a share of the profit once a home sells. HomeFundIt offers a crowdsourcing platform that allows a user's network to make purchases at select retail stores, and pledge a portion of that sale to the user's down payment. 
Investing
Stock prices are leaving many investors priced out of the market. It's not so easy to invest in Tesla when the company's share price is trading over $400 per share. Or is it?
Advancements in FinTech have led companies like SoFI to offer fractional share investing. For just $1, consumers can now own a piece of a company like Tesla or Amazon, diversify their portfolio and avoid fees. It's this kind of innovation that will allow easier access to the stock market and opportunity for the average investor to increase their wealth.
Travel
Coronavirus continues to shift businesses to a digital world, leaving less of a need for employees to travel. Also, organisations naturally want to preserve their funds during economic uncertainty. Could fintech help businesses to facilitate travel while helping to preserve a company's bottom line?
The answer is yes. Take TravelBank, which helps businesses to manage travel expenses by allowing companies to garner an estimate of their employees' trips, and incentivizes employees to come under budget. Should an employee do so, he or she can split their total savings with their company, and apply those funds to purchasing credits with partner organizations like Lyft. 
Fintech will continue to bring value to the average consumer in these areas and beyond. Most notably, the technology will facilitate a shift in financial services, that prioritizes the benefit of the many rather than the few. 
This article was contributed by Daniel P. Simon, CEO, Vested