Financial Services (FinServ)
Why Visa and Plaid pulled the plug on their merger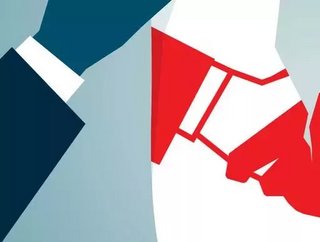 Facing anti-competition litigation from the Department of Justice, the firms yesterday scrapped the deal...
Visa and open banking fintech Plaid yesterday jointly announced that their proposed merger, originally due to complete last year, has been scrapped 
The $5.3bn deal, announced a year ago on 13 January 2020, was expected to close within three to six months, but ran into regulatory hurdles in November over anti-competition concerns. The US Department of Justice filed a suit to block the deal, declaring that the tie-up would stymie competition in the market and lead to a negative impact on choice and value for merchants and consumers. In its filing, the DOJ said the deal "must be stopped", arguing that combination violated Section 2 of the Sherman Act, the US' anti-competition legislation. 
Visa denied the assessment, arguing that it "reflects a lack of understanding of Plaid's business" on the part of the DOJ. San Francisco-based Plaid touts itself as 'the easiest way for users to connect financial institutions to an app', offering a suite of APIs that smooth the flow of financial information between banks, payment apps and other financial services. The company works with high-profile fintechs including neobank Monzo, crypto exchange Coinbase, and TransferWise. Its capabilities seem a natural fit for Visa's mammoth payments network. 
Time and money
In a statement released yesterday, Visa confirmed it believed vehemently in its assessment and would have been willing to fight the case in court. Chairman and CEO Al Kelly says Visa is "confident" it would have won, asserting "the combination of Visa with Plaid would have delivered significant benefits, including greater innovation for developers, financial institutions and consumers".
But, Kelly said, a full year since the merger was publically announced, enough is enough. "Protracted and complex litigation will likely take substantial time to fully resolve," he said. In the end, the situation became too complex and potentially costly that it was no longer tenable. 
Not the end of the story
The end of the merger does not mark the end of the working relationship between the two companies, however. Plaid, which says it saw "unprecedented demand" for its services, claims to have grown its customer base by 60% in the past year. Set against the context of the coronavirus pandemic and the banking sector's rapid embrace of digital interaction, the startup's CEO and co-founder Zach Perret said "hundreds of banks" also joined the platform in 2020. 
As such Visa will continue to work with Plaid as an "investor and partner", Perret confirmed, "so we can fully focus on building the infrastructure to support fintech."