Financial Services (FinServ)
Why COVID-19 hasn't changed the growth of FinTech
By Ian Bradbury, CTO for Financial Services, Fujitsu UK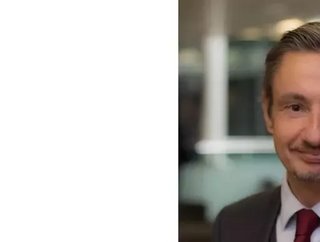 As generation-defining events go, the COVID-19 pandemic has changed very little. At least in the financial services sector...
As generation-defining events go, the COVID-19 pandemic has changed very little. At least in the financial services sector.
Ostensibly, the changes seem momentous: the death of physical cash, the switch from bricks-and-mortar to digital channels, the rise in AI advisors and chatbot support. But the reality is that the industry already had these trends in sight. Our sector's transformation had long since begun. 
What the virus – and the subsequent lockdown – has brought to the industry is acceleration. COVID-19 has been a splash of petrol on an already lit fire; the timeline for the financial services sector's transformation has gone from leisurely to super-charged. 
Physical money, for example, is being phased out rapidly: just one month into lockdown and the number of while a further 54% of people admitted to actively avoiding the use of cash. Instead, contactless payments have become de rigour, with even small independent traders now ready with a card reader. 
But while COVID-19 may have caused a sharp upturn in contactless payments, it follows a long-standing trend towards growth. Cards overtook cash payments in 2018 and by the start of 2019, , sitting just behind Sweden and Canada. 
Similarly, the move to online banking has been a long time coming. Between 2015 and 2019 the UK lost over 3,300 bank branches, around a third of its entire network. We're unlikely to see branches disappear entirely – they serve a key purpose in selling products and providing advice to those less digitally literate – but a digital-first approach is winning out. Here, the pandemic has once again accelerated the change rather than trigger it. Staffing issues have left bank branches with reduced hours and many have opted to cut weekend openings entirely. Banks have encouraged customers to engage through online channels – even going so far as ask that the phone lines are kept free for the most vulnerable customers (specifically those who are unable to use digital services). 
For traditional banks, COVID-19 is likely to have both positive and negative effects. On the one hand, at a time of uncertainty and recession, customers want stability and familiarity. This is something that the long-established, traditional banks can offer – given that . People feel safe putting their money in their hands. We've already seen this happen, with leading challenger banks suffering in the wake of the virus. 
However, in the longer-term, as the customer experience turns digital, challenger banks could well find themselves in a position of strength. As digital natives, they are well placed to offer the most intuitive and compelling online engagement. 
I have no doubt that the changes we are seeing are permanent, and that the COVID-19 'new normal' represents a point-of-no-return for the financial services sector. But rather than being a transformative moment, the pandemic should be considered as a milestone in a much longer journey. The pandemic has removed any digital resistance from both the organisations and their customers. 
As the pandemic continues, there will be more changes – but don't worry, we expected them!
This article was contributed by Ian Bradbury, CTO for Financial Services, Fujitsu UK 
 Image sourced from Fujitsu Media Portal