Financial Services (FinServ)
Webinar: AWS on how to modernise banking and payments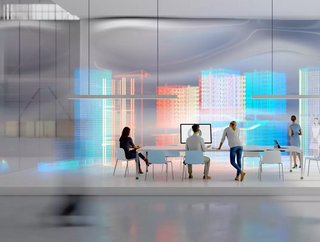 In a forthcoming webinar event with FinTech Magazine, speakers from AWS and Goldman Sachs will outline strategies for modernising banking and payments
Entitled 'How to modernise transaction banking and payments through AWS Marketplace', the webinar will take place on 22 June 2021 at 10am BST. Registration is now open.
What's become clear in recent years is that financial service institutions will need to adapt in order to survive. From evolving customer expectations to the potential for digital transformation and stricter regulatory frameworks, failing to modernise is likely to be disastrous. 
AWS posits that utilising the cloud is an integral part of this journey, with benefits including lower operational costs and overheads, enhanced efficiency, and greater control of security.
Two speakers - Esther F. Mendez, Worldwide Banking and Payments Partner Development Lead at AWS; and Angelos Anastasiou, Chief Solutions Architect, Transaction Banking at Goldman Sachs - will outline some practical advice and share real-world examples to illustrate how businesses can achieve these outcomes and more.
The agenda will include:
Leveraging automation tech and data to drive business growth

Meeting compliance mandates and creating better standards for governance and security

How to utilise AWS Marketplace's third-party solutions to meet customer expectations, even as they continually change
Are you equipped to meet the challenges of modern finance? Sign up now.