Financial Services (FinServ)
Walmart ventures into fintech with Ribbit Capital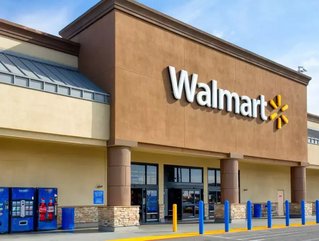 Retail giant Walmart has announced that it will be creating a new fintech startup in collaboration with investment firm Ribbit Capital...
Retail giant has that it will be creating a new fintech startup in collaboration with investment firm .
Yet to be officially named, the venture will aim to provide customers with "modern, innovative and affordable financial solutions." In addition, the company will continue to serve customers through its pre-existing financial service channels, including Walmart Credit Card and Walmart Money Card.
"For years, millions of customers have put their trust in Walmart to not only save them money when they shop with us but help them manage their financial needs. And they've made it clear they want more from us in the financial services arena," said John Furner, President and CEO. 
"We're thrilled to work with Ribbit Capital in a new venture to help us deliver innovative and needed options to our customers and associates – with speed and at scale."
Combining tech with a mission
Founded in 2012, Ribbit Capital follows the mantra "the world needs more financial innovation", and considers the world of finance to be a barely evolved version of antiquated processes which existed prior to the internet. 
Its current portfolio of investment includes notable companies such as , and , giving credence to its reputation as a tuned-in recogniser of skilled entrepreneurs and sector disruptors. 
Complimenting Walmart on its well-established and trusting rapport with its customers, Meyer Malka, Managing Partner at Ribbit Capital, stated his belief that the two companies working in partnership could achieve something significant:
"Walmart has a relationship with millions of customers and associates built on trust, security and integrity. When we combine our deep knowledge of technology-driven financial businesses and our ability to move with speed with Walmart's mission and reach, we can create and deliver financial offerings that are second to none."
Partnering with innovators
Elsewhere, Walmart announced last October that it was with insurtech unicorn Clover Health to bring cheaper healthcare to the citizens of Georgia, USA.
"The Walmart brand is synonymous with the best value and low prices, and that's exactly what we're doing at Clover," said Andrew Toy, President and CTO of Clover Health. 
"By offering affordable insurance plans with an open network of doctors and hospitals, we are democratising high-quality care and bringing it to individuals and communities that have previously been overlooked by other insurers."