Financial Services (FinServ)
Visa introduces sustainability features for cardholders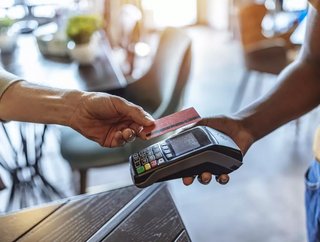 Visa has rolled out a new set of sustainability-focused benefits, which will allow customers to understand how their spending affects the environment
With many organisations focuses fixed on tackling climate change, especially with COP 26 currently taking place, Visa has introduced a new package of sustainability-focused benefits, named Visa Eco Benefits, for account issuers designed to enable and encourage their cardholders to engage in sustainable consumption behaviours.
The leading global payments technology company said that Visa Eco Benefits, will be available first in Europe and then rolled out globally during the next year to Visa's clients. 
"At Visa, we recognise the urgency of climate change and are committed to a new era of sustainable and inclusive economic growth," said Charlotte Hogg, executive vice president and chief executive officer, Europe, Visa. "As an engine of global commerce, we have the opportunity to work with clients and partners around the world to help embed sustainability into the payments ecosystem and support cardholder and business choices through the transition."
Shifting focus onto sustainability
Earlier this year, Visa announced a pledge to reach net-zero emissions by 2040, ten years ahead of the Paris Climate Agreement goal.
The Visa Eco Benefits bundle will allow Visa issuers to add sustainability-focused benefits to existing Visa cardholder credit/debit products, enabling cardholders to understand the impact of their spending on the environment, as well as encourage sustainable consumption and behaviors. Available features at launch or over time are expected to include:
Carbon footprint calculator

: insights offered by ecolytiq for cardholders into the estimated carbon footprint of their spend, including a new temperature score, which helps cardholders understand the climate impact of their personal spending behaviour and how their consumption choices contribute to the 1.5°C Paris Climate Change Agreement goal

Carbon offsets

: ability for cardholders to offset their greenhouse gas emissions impacts

Personalised education for customers

on how to encourage more sustainable consumption

Sustainable card materials,

including a collaboration with CPI Card Group and digital receipts

Donations to environmental organisations

when Visa cards are used, including One Tree Planted, a global reforestation non-profit organisation

Expanded rewards for cardholders

for sustainable behaviours
"Sustainability is the challenge of our time, but also one of the greatest opportunities for the finance industry," said Ulrich Pietsch, co-founder and chief executive officer, ecolytiq. "Equipped with the right tools like the Visa Eco Benefits bundle, the finance industry becomes the driving force for change by educating millions of consumers about their impact and by empowering them to take effective climate action to build the sustainable future we all deserve."