Financial Services (FinServ)
Virgin Money and SurePay partner to prevent fraud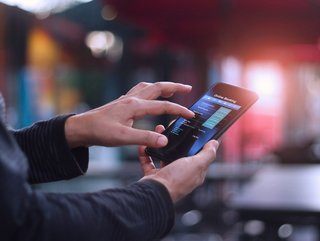 As companies push to do more to protect customers, SurePay has teamed up with Virgin Money, implementing its solution to guard consumers
Confirmation of Payee (CoP) provider, SurePay, is supporting Virgin Money with the implementation of its UK Confirmation of Payee solution to protect consumers against fraud and misdirected online payments.
SurePay's Confirmation of Payee (CoP) service is a real-time name checking solution that gives UK payers greater assurance that their payments are going to the intended recipient.
By confirming the payee's name matches with the name on the intended recipient's bank account, CoP helps avoid mis-directed payments and reduce push payment fraud. The service already live in the UK and is fully compliant with Pay.UK's CoP rules and standards, successfully handling over 300,000 name checks every day for SurePay's UK partner clients.
Collectively protecting customers against fraud
Established in 2020 by the UK Payment Systems Regulators (PSR) and six of the country's largest banking groups, CoP prevents fraud and accidentally misdirected by payments by checking the name on the payee's account against the name and account details provider by the payer.
Earlier this year, the PSR published a new rule that opened the door for more banks and building societies to adopt CoP, and says it plans to increase the number of companies offering CoP from 33 to 400 by 2024.
David-Jan Janse, CEO and CO-Founder of SurePay, said: "SurePay's aim is to make online payments safer and easier to use for the benefit of our clients and their customers. Ensuring best in class fraud prevention for consumers has never been more important – as online spending continues to grow, so does fraudulent activity. We are incredibly proud to be working with Virgin Money. Together we bring a best in class solution helping to keep their consumers safe."
According to UK Finance, there has been a 71% increase in authorised push payments (APP) fraud during the first half of 2021, with APP fraud overtaking card fraud losses for the first time. The Dutch fintech is already responsible for checking over 90% of all online payments in the Netherlands and more than 25% of all online payments in the UK after entering the British market last year. On a daily basis, the company warns over 17,000 times about fraud and errors in the UK alone.
Fergus Murphy, Chief Customer Experience Officer at Virgin Money, said: "We are committed to protecting our customers from fraud and Confirmation of Payee is a valuable tool in achieving that. SurePay have extensive experience in providing Confirmation of Payee solutions, both in the UK and other countries, which is why we chose to work with them to implement this important protection for our customers."