Financial Services (FinServ)
The Ultimate FinTech & InsurTech LIVE Event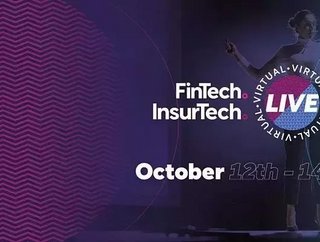 FinTech & InsurTech LIVE Event, where innovation meets implementation, coming to you live from London
Whether you attend virtually or in person, it will give you a chance to network with C-Level executives, share ideas with industry pioneers, and walk away with actionable, unique insights to bolster your business and career. 
By the end of the three-day event, you will have seen the latest innovations in both FinTech and InsurTech. You will be able to see how companies like yours are tackling the problems that keep you up at night, engage in a community that many struggle to access, and share your ideas with people who care as much as you do. 
How can you attend?
In the post-Covid era, not everybody wants to travel for events. So FinTech and InsurTech Live will be completely hybrid. That means you can attend the event in person or virtually - with no disadvantages to people who don't make the trip to the Tobacco Dock. 
In-person
 FinTech and InsurTech Live is happening in the Tobacco Dock in London, a ten-minute walk from Tower Bridge. For more information on the location, click here. 
Virtually
There's no need to worry about missing out if you choose not to attend in person. You can still absorb all the information, interact with other attendees and enjoy the conference experience on our virtual platform. 
There will be live feeds from all of the stages (also available on-demand after the event) as well as virtual networking areas. So not being able to travel is no reason to miss your chance to gather with the industry.
New Speaker
Executive Technology Advisor – Cover-More Group (formally Group CIO at Cover-More Group
Nicki Doble has a deep knowledge of digital and business intelligence technologies and extensive experience leading transformational change across corporates. She provides strategic instruction on the digital economy and the shift this brings to traditional business models.  
An executive leader passionate about helping organisations turn strategy into reality. From strategic roadmaps to execution - Nicki helps companies deliver large-scale change, and accelerate the simplification of their technology ecosystems to provide a modernised platform for growth. With deep experience in the Insurance and Tech industries, Nicki has a proven track record of driving complex global programs for industry leading organisations.
New Sponsor
Saphyre leverages exclusive US Patent-Approved AI technology to structure all pre-trade data and documents, creating a cloud-based golden copy of reference data for use in trading and post-trade.
It provides pre-trade workflows for multilateral counterparties: between asset owners and buy-sides/custodians, buy-sides and their brokers/prime brokers/custodians. It encompasses KYC, credit risk, legal amendments/negotiations, tax review, operational configurations and more. Furthermore, Saphyre is the only platform that combines pre-trade custodian and prime broker data with broker-dealers, including auto-enrichment of standard settlement instructions, which benefits trading and post-trade.
Saphyre also allows firms not only to assess risk faster, speed their ready to trade process, but also eliminate failed trades and inefficient processes in the booking, confirmation, allocation, and settlement space - thereby directly benefiting the front office.
We currently have FREE VIRTUAL TICKETS to the event due to the high demand for our in-person tickets. For tickets and full agenda head over to our event site.