Financial Services (FinServ)
The Ultimate FinTech & InsurTech LIVE Event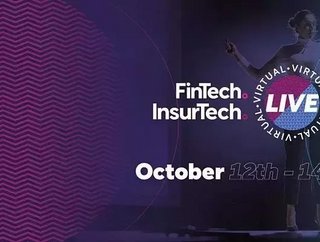 FinTech & InsurTech LIVE Event, where innovation meets implementation, coming to you live from London
Whether you attend virtually or in person, it will give you a chance to network with C-Level executives, share ideas with industry pioneers, and walk away with actionable, unique insights to bolster your business and career. 
By the end of the three-day event, you will have seen the latest innovations in both FinTech and InsurTech. You will be able to see how companies like yours are tackling the problems that keep you up at night, engage in a community that many struggle to access, and share your ideas with people who care as much as you do. 
How can you attend?
In the post-Covid era, not everybody wants to travel for events. So FinTech and InsurTech Live will be completely hybrid. That means you can attend the event in person or virtually - with no disadvantages to people who don't make the trip to the Tobacco Dock. 
In-person
 FinTech and InsurTech Live is happening in the Tobacco Dock in London, a ten-minute walk from Tower Bridge. For more information on the location, click here. 
Virtually
There's no need to worry about missing out if you choose not to attend in person. You can still absorb all the information, interact with other attendees and enjoy the conference experience on our virtual platform. 
There will be live feeds from all of the stages (also available on-demand after the event) as well as virtual networking areas. So not being able to travel is no reason to miss your chance to gather with the industry.
New Speakers
Co-Founder at Insurance DataLab
Matt Scott is a Co-Founder of Insurance DataLab, a data insight service for UK insurers, MGAs, and brokers with a focus on company performance and UKGI industry trends.
He is also an award-winning multimedia journalist specialising in data-led journalism covering the business and finance sectors, with particular expertise in insurance, risk management, pensions, management and leadership issues, entrepreneurship, SMEs and wider business issues.
Matt has created many well-respected research reports and spoken at a number of industry events on topics including motor insurance, regulation, cyber insurance, customer service, and financial performance and has also acted as an adviser to journalists from the BBC reporting on specialist insurance matters.
Executive Vice President, Market Development, Middle East and Africa at Mastercard
As the Executive Vice President, Market Development, MEA for Mastercard, Amnah Ajmal is responsible for acceptance, acquiring, merchants, digital partnerships, strategy and M&A for the region. Prior to this role she led the North America product organisation, based out of the US, responsible for the development and management of consumer and small business payment solutions, including credit, debit, prepaid, small business and acceptance solutions, with a focus on creating sustainable competitive differentiation for Mastercard and its customers.
She was listed in the top 100 women in Fintech, across the globe, for 2019 by Lattice80 and recognised as the top 25 women leaders in financial technology across the world, by the Financial Technology Report US.
Director, Strategy (Product & Tech) at OakNorth Bank
Shubhanga Prasad has experience across multiple functions including product development, digital-led financial services, marketing, management information, operations, technology, customer services, strategy and planning, fintech investments, and consulting.
His primary interests lie in defining new strategies, leading large transformational efforts and execution to help build organisations and teams that deliver growth while actively managing risk. 
For tickets and full agenda head over to our event site.