Financial Services (FinServ)
The Ultimate FinTech & InsurTech LIVE Event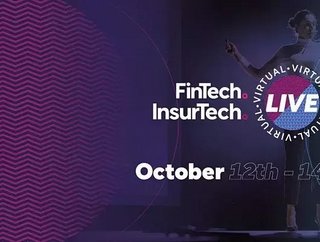 FinTech and InsurTech bring you the virtual conference that can't be missed, streaming live from London
From October 12th-14th, 2021, BizClik's FinTech & InsurTech event will bring together influential executives from around the world. Streamed live from Tobacco Dock, London, this three-day event will be an excellent way to finish the year strong, gaining the confidence your company needs to move forward into the future. 
With keynote addresses from global leaders, dynamic roundtable discussions, and extensive networking opportunities, FinTech & InsurTech 2021 will expand your network, deliver insight, and enhance your organisation's reach. 
Already confirmed speakers include Mike Massaro, CEO of Flywire; Ben Maxim, AVP of Digital Strategy & Innovation at MSU Federal Credit Union; Nino Ulsamer, Co-Founder and acting CTO of StashAway; and Sten Saar, Co-Founder and COO of Zego. 
What's on the agenda?
Across the three-day event, a number of relevant topics and trends surrounding contemporary fintech and insurtech will be discussed. These include:
Diversity and inclusion (Tuesday 14 October)

Racial equality (11.30am)

Supplier diversity (12pm)

Sustainability (12.30pm)

Women in fintech (2.30pm)

Challenger and neobanks (Wednesday 15 October)

Cashless society (2pm)

SMEs (2.30pm)

Adopting new age digital solutions in the insurance industry (6am on Thursday 16 October)
The latter topic should certainly be on the mind of every executive in the traditional insurance sector. 2020 was a wake-up call to the industry that the old-fashioned way can no longer sufficiently meet either customer expectations or needs.
In fact, 59% of insurers have refocused their priority to investing in digital transformation. This is understandable: digital leaders like Lemonade, wefox, and Hippo are proving that an easy, flexible, customisable, and transparent service are the hallmarks of a superior customer experience, and the collective industry should take note. Attendees of that session will come away with renewed clarity on insurance's future and how their company can fit into it.
In addition, each day of the event will include: 
Live panel Q&A sessions

Networking opportunities

Industry forums

Regional keynote speakers

Inspirational speakers

Consultant thought leaders, and much more.
This event is set to be one of the year's most unmissable. If you want to get leading perspectives on the future of fintech and insurtech, find out where you can purchase your tickets here.