Financial Services (FinServ)
UK govt backs British fintech with foreign outreach project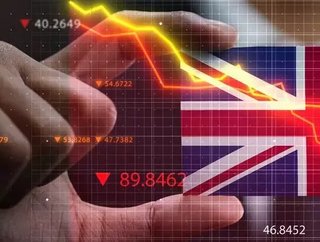 Department for International Trade's Leading Edge programme will connect international banks with Britain's £11bn fintech sector...
The UK government has laid out plans to take a proactive role in promoting the interests of British fintechs on the international stage.
Managed by the Department for International Trade, Leading Edge is a new programme designed to connect international banks with Britain's leading financial technology sector, particularly in burgeoning segments such as regtech, robotic process automation (RPA) and AI. 
Around 1600 fintechs based in the UK generate £11bn annually, nearly double the £6.6bn in 2015, and account for around 8% of total financial services output. 
First deals in Singapore
The scheme will initially target 'priority markets' including the United States, Australia and Singapore, where a handful of deals have already been cut with three major banks, DBS, OCBC and UOB.
Gerry Grimstone, the UK's Minister for Investment who this week attended and spoke at the Singapore Fintech Festival alongside HM Trade Commissioner for Asia Pacific Natalie Black CBE, says: "The digital adoption and transformation support offered by the UK's leading firms will enable International Financial Institutions to remain not only competitive but also a viable part of the financial services sector of tomorrow.
"I welcome the launch of Leading Edge," he adds, "which will give these global firms in our partner countries, including Singapore, the opportunity to collaborate with and benefit from the UK's world leading fintech expertise."
Brexit beckons
In a statement launching Leading Edge, the government said it was 'working closely with Singapore', and would continue efforts to join the Trans-Pacific Partnership, a trade pact between nations in Asia Pacific and North America. 
The announcement comes on the eve of the UK's withdrawal from the European Union.
As Prime Minister Boris Johnson and Ministers scramble to secure international trade deals, European commission president Ursula von der Leyen today poured cold water on prospects of a 'deal' Brexit. From a last-minute summit in Brussels, von Der Layen reportedly said there was a "higher probability for no deal than deal". Negotiations will continue until Sunday after the deadline was earlier this week extended by 72 hours.