Financial Services (FinServ)
UK Gov's Kalifa Fintech Review calls for sector innovation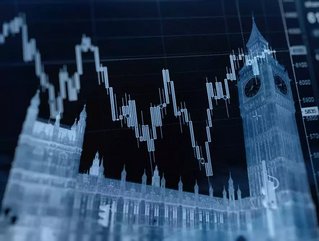 An independent report commissioned by HM Treasury and spearheaded by British entrepreneur Ron Kalifa OBE has published its findings...
that fintech is "not a niche within financial services", Kalifa characterised the sector as being more akin to a tech-based revolution that has the potential to deliver better outcomes and, crucially, maintain the UK's status as a world leader in finance.
Statistics seemingly validate Kalifa's claims:
The UK fintech market accounts for 10% of the global market share and generates £11bn in annual revenue
71% of UK citizens interact with at least one fintech
UK fintech investment totalled US$4.1bn in 2020, which was "more than the next five European countries combined"
UK fintech: The future is not assured
Despite the Review's positive initial findings, Kalifa caveats by stating that UK fintech is "at an inflection point of opportunity - and risk." Fundamentally, the sector does not yet have a coherent vision for the future. 
As such, he calls for innovation across the board and states that three primary factors - competition, Brexit and COVID - stand as important tests of the sector's resilience. A has subsequently been sketched to reshape UK fintech; Kalifa recommends focusing on:
Policy and regulation: creating new regulatory frameworks for emerging technology, maintaining fintech's status as an integral part of trade policy, and establishing a Digital Economy Taskforce (DET) to ensure alignment.
Skills: retraining and upskilling, more resources for education, and fintech work visas.
Investment: unlocking capital to create a £1bn 'Growth Fund', enhancing sector visibility with a global family of indices, and expanding R&D tax credits.
International: delivering an "international action plan", launching an international 'fintech credential portfolio' (FCP), and driving collaboration.
National connectivity: nurturing high growth potential clusters, accelerating the development of these same clusters through further investment, and driving a national coordination strategy.
Industry execs comment on the Kalifa report
"Fintech is about change. It is about new firms and established ones, large companies and small and the roles of both public and private sector. At present, these elements and their well-intentioned supporters are not pulling together in a single vision," stated Kalifa.
A number of executives wrote to FinTech Magazine expressing their views on the Review's findings. Here, we present a selection of those perspectives:
"The review provides crucial steps to demonstrate how the UK can continue to lead the fintech revolution. Like so many others we have chosen the UK as a base because we believe it has the talent, infrastructure and policies that will help fintechs thrive and build an inclusive community that equally supports businesses and the customers they serve" - Daumantas Dvilinskas, CEO,
"The Kalifa report sets out sensible recommendations, which as a growing employer in the FinTech space, we'd be excited to see in action. In particular, the recommendation to set up a training programme offering short courses to help workers learn essential tech skills will be important. 
It is something the rest of the world should also look to implement. As the saying goes: "if you want to go somewhere quickly, go alone. If you want to go far, go together." True innovation is achieved by giving back and investing in upskilling, which builds the next generation of digital leaders and innovators" - Anders la Cour, CEO,
"The UK Government should carefully consider Kalifa's proposals, closely cooperating with the private sector to quickly crystallise them into a smooth, realistic roadmap of new support for this crucial sector. Such a vote of confidence will ensure the message is communicated around the world: UK fintech is open for business.
"UK fintech is built on firm foundations of cutting-edge technology innovation and centuries-old expertise in financial services. With the pandemic accelerating customer appetite for convenient, tech-driven access to financial services, fintech firms are well placed to continue setting the pace for innovation and reimagining customer experience" - Josep Alvarez, UK Head of Banking Practice,