Financial Services (FinServ)
The UK Government Focuses on Fintech for Financial Inclusion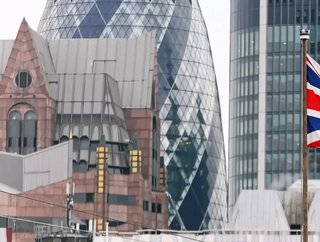 A new report by the Department for Work and Pensions (DWP) and HM Treasury states the UK is taking further steps to support fintech
The UK government is looking at fintech solutions to make financial inclusion a reality for more people. HM Treasury's December 2021 report states that the UK is taking additional measures to provide more accessible financial services when people set up their first bank accounts, obtain insurance, mortgages, or credit, and retirement planning.
Encouraging healthy competition
Fintech has become an integral part of the financial inclusion movement, paving the way for new opportunities to provide people with accessible, affordable, and innovative products or services. The report states that "the government has continued to support this sector and has taken several steps to make the UK the best place in the world to found and scale a fintech."
The UK is encouraging responsible and inclusive growth by supporting an innovative and competitive fintech ecosystem. New participants can enter the market and challenge incumbents, driving down prices and improving services. The fintech sector is also a significant employer, with over 60,000 people working in the industry across the UK, and this number excludes dependent sectors such as public relations, marketing, and publishing, which lean on the industry.
Transforming history
Since the 17th Century, banks have been the gatekeepers of finance, but technology and the digital revolution have opened up new ways of providing financial services. Smartphones, tablets, and other digital devices have changed the way people access information. Individuals can now manage their money on internet-enabled devices regardless of their location or time of day.
At the same time, fintech is not necessarily a threat to legacy financial service providers because it is still possible for banks and other institutions to use technology. In fact, most banks are launching or investing in successful fintech startups, which are sometimes even incubated in their research and development (R&D) labs.
When people have more choices and opportunities to access financial services, it enables them to improve their lives. Financial inclusion is a key part of the government's ambition to build a sustainable and robust economy that works for everyone.
The case for Open Banking
One of the drivers of financial inclusion is Open Banking, which gives customers a choice to share their financial data with regulated third-party providers. This technology allows fintechs to provide faster and simpler solutions while improving the user experience and engagement.
It also makes it easier to find cheaper alternatives of products and services, allowing individuals to spend their money more efficiently and improve their overall savings. In addition, it will enable fintechs access to a broader pool of data that can help them create new products or improve existing ones for customers in the future.
The UK government has been committed to Open Banking since 2017, "and the rollout process is expected to be completed in early 2022" as part of its strategy on financial inclusion. The jurisdiction is leading the development of Open Banking and has made significant strides in this area.
Improving financial inclusion
Fintech has the potential to help people who have been traditionally underserved by the banking system, such as women, low-income earners, refugees, people with disabilities or learning difficulties, and young or older adults. It has the power to help people build a better life and improve their future.
In partnership with the Financial Conduct Authority (FCA), the government also provided £5m GBP in early funding to launch the Centre for Finance, Innovation and Technology (CFIT). The new organisation will support the development of emerging technologies and the growth of fintech companies. The CFIT will also help to reform the financial system to make it more accessible and inclusive.
According to the report, "The CFIT was a key recommendation of the Kalifa Review and will aim to tackle barriers to growth and accelerate the UK's fintech sector."
In conclusion, it comes as no surprise that the UK government is spearheading fintech as the solution to financial inclusion. With its commitment to innovation, competitiveness, and open standards, the country is well-positioned to take advantage of this growing sector and provide people with access to better financial services.