Financial Services (FinServ)
UK Government contributes to £16m fund for fintech Updraft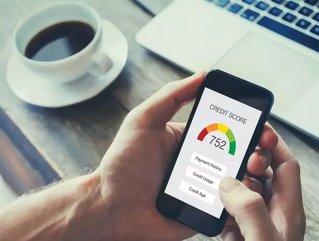 Financial credit app Updraft has managed to raise £16m to expand its business, with part of the funding coming courtesy of the UK Government...
Financial credit app has managed to raise £16m to expand its business, with part of the funding coming courtesy of the .
The 'Future Fund', a £500m initiative that opened for applications on 20 May 2020, aims to provide innovative, high growth and high potential British businesses with access to transformative funding during the COVID-19 pandemic. 
Specialist investment firm is also contributing to the fund. Although exact figures on how the disclosed £16m has been split are unknown, the Future Fund initiative provides loans between £125k and £5m.
A truly unique offering
Founded in 2017 by Aseem Munshi, a former executive at HSBC, Updraft's mission statement is to "help people break up with [their] credit cards" through its combined lending, credit report and financial planning platform.
Providing customers with a holistic view of their finances, a method of automating decisions and no overcharging fees, the company's app managed to accrue a 40,000 person waiting list prior to release; it is now available from the iPhone app store.
Sarah Watts, Director at Quilam Capital, commended the Updraft team for using the available technology to produce a unique solution that addresses a prevalent issue in modern finance: credit.
"Over the years we've seen innovators making use of open banking, shed light on financial health and provide credit, however Updraft provides a truly unique offering across all of these aspects with a market leading solution to give customers the fairly priced credit they deserve. 
"We're delighted to invest in Updraft and support the business on their mission to give consumers the tools to save and reach their life goals faster."
Innovating modern credit
The credit industry is tangibly changing, as our recent with Alpa Lally, Vice President at Experian North America, demonstrated.
Credit ecosystems are moving past their archaic and restrictive established guidelines and progressing towards something more inclusive, fair, and mindful of modern lifestyles. Lally says:
"We've seen tremendous growth in the types and diversity of predictive data attributes being used to assess consumer creditworthiness in lending decisions. This evolution is good news for lenders and consumers alike.
"At the same time, we've seen a shift in consumers' willingness to contribute additional information if it increases their opportunities for credit access. One example is the success we've seen with , a free, first-of-its-kind tool launched in March 2019. 
"[Boost] allows consumers to contribute their on-time telecom and utility payments, including Netflix, directly to their credit report for an opportunity to improve their credit scores. This marks a move toward greater consumer control in the credit scoring process."