Financial Services (FinServ)
Two ex-Wise employees launch investment fintech Lightyear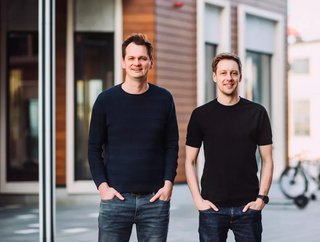 Martin Sokk and Mihkel Aamer, both former employees of Wise, have announced the launch of their commission-free investment fintech startup Lightyear
Lightyear is making its debut with a US$1.5m pre-seed funding round and plans to roll out for the European market in Q3 of 2021.
Calling itself the region's "first truly commission-free investment platform," the company will strive to bring simple and affordable investment options to the masses. Although still currently at the 'waiting list' stage, users can look forward to:
No trading fees

A multi-currency account with no maintenance charges

Investing as little as £1
Equalising investment
The passion of Lightyear's mission apparently stems from Sokk (CEO) and Aamer's (CTO) first-hand experiences with investment, which included high fees, hidden costs, and opaque product offerings.
"Investing in Europe is a very long way away from where it needs to be. Professional and experienced investors have good options open to them with clear pricing and best-in-class tools, but ordinary investors don't have that," said Sokk
"Lightyear is going to be Europe's first truly commission-free investment platform, and using our experience with transforming how the world approaches currency conversion, our goal is to completely change the name of the game when it comes to investing."
Conceiving the initial idea in summer 2020, the duo combined their experience with targeted hires from leading fintechs such as Wise, Robinhood, and Revolut. The aforementioned pre-seed round will also bring on board Taavet Hinrikus, Co-Founder of Wise, and Sten Tamkivi, Co-Founder of Teleport, as joint leaders. 
A host of angel investors and tech experts will also be joining Lightyear's investment, including Jaan Tallinn, Co-Founder of Skype; Ott Kaukver, CTO of checkout.com; Wander Rutgers, former President of Robinhood UK; and Kaarel Kotkas, Founder of Veriff.
Retail investing: The good, the bad, and the ugly
The Gamestop short squeeze in January 2021 has given the possibilities of retail investing new prominence. Power is being given to the people and the old paradigm for the sector, which placed the tools and knowledge of investment in the hands of a select few, has been broken. 
Lightyear's capacity to fuel its metamorphosis even further is clear, but Aamer claims there is still a lot of sector development to come:
"Having spent my career in financial services, I've seen the good, the bad and the ugly. I believe retail investing in Europe is still very much 'the ugly' - we're talking about sneaky fees, less access, and complicated products remaining as the status quo. 
"We're building something that will change that by opening up investing up to everyone, whichever global market they want to invest in and however much they want to invest."  
Indeed, one of the taglines for Lightyear - 'The world is yours' - exposes its creator's far-reaching ambition. In the digital era, customers are accustomed to services being fast, simple, and more engaging than ever before. Hinrikus commented that Lightyear's ability to meet this demand was what drew him to invest:
"The potential here to open up investing for everyone, much further than just their local markets, is very exciting. Giving everybody access to the best deal when it comes to their money is in my DNA, so I'm excited to support Lightyear on this mission."
Image source: Lightyear