Financial Services (FinServ)
TrueLayer announces Payouts, using open banking for refunds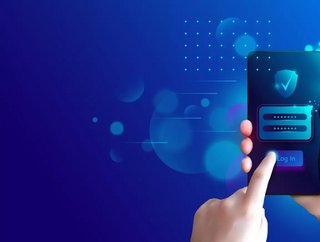 TrueLayer is tackling the issue of slow withdrawals and refunds with the launch of a new Open Banking-based instant payouts feature
TrueLayer, an open banking platform, today announced the launch of Payouts, a new solution to tackle the issues of slow withdrawals and refunds.
The time spent waiting for money to appear in accounts can frustrate customers, but TrueLayer has tried to tackle this issue by combining open banking verification and the fastest payment rails available to ensure customers are paid to the right account, right away.
Payouts is already being used by TrueLayer clients, including the UK's leading online car retailer, Cazoo, to instantly pay customers when they sell their car via the platform.
How does Payouts work? 
The open banking-powered verification process works by matching the name provided by the customer with what's on file at their bank to confirm the details are correct. Results are returned in seconds. 
With the customer's details pre-populated and verified, payouts are then automatically issued through TrueLayer's robust infrastructure, connected to thousands of banks in the UK and across the EU through a simple API integration. 
"Businesses today are laser-focused on customer experience, and the post-purchase experience involving customers requesting refunds, or users withdrawing their savings and investments, is critical to build loyalty. We built Payouts to take the pain out of these transactions and enable firms to create a compelling value proposition for their entire customer base - withdraw your funds or receive refunds instantly," commented Murtaza Bootwala, Head of Payments at TrueLayer. 
"It is designed with ecommerce, wealthtech and trading, marketplaces, and iGaming in mind, where customers are growing increasingly frustrated by the poor experiences they have to endure as a result of outdated infrastructure. In 2021 it shouldn't take days, sometimes over a week, to receive a payment."
Improving customer experience
TrueLayer is the only provider that can deliver account verification, powered by open banking, with Payouts to deliver payments for businesses that:
Increase retention and encourage service-switching

: granting instant access to funds that settle in seconds, 24/7, without having to go through lengthy verification processes, customers get what they want - their money instantly - compared to five days that cards or Bacs can take.

Eliminate the cost of lost or failed payouts

: using bank-verified account information to automate payment setup.

Remove manual tracking processes

: initiating multiple payouts via a single API, removing errors from the whole equation. 

Streamline due diligence

: using open banking verification, TrueLayer crosschecks the name provided by the end-user during registration with what's on file at their bank to confirm that the details entered are correct. This helps businesses to minimise money laundering risk.

Improve the customer experience

: users don't need to remember account details, or manually fill any forms. With a simple redirect to their bank they can authenticate their account details using fingerprint or Face ID.  
"TrueLayer is leading the charge to ensure payments processes that truly work for the customer and the business, ditching outdated methods to deliver the best possible payments experience," added Bootwala. "By verifying the account details before paying out, you can say goodbye to the days of failed or lost payments, and reduce the strain on customer support. And by offering instant payouts, businesses can build customer trust and encourage others to switch over to your service."