Financial Services (FinServ)
TransferWise rolls out global debit card programme with Visa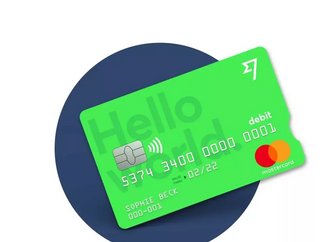 TransferWise and Visa have partnered on a new global debit card programme using the latter's Cloud Connect platform...
and have on a new global debit card programme using the latter's Cloud Connect platform.
Unlocking a secure, cloud-based route for companies to connect to Visa's global processing network (), this technology will be instrumental in TransferWise's expansion of its multi-currency debit cards across APAC, Europe, North and South America, and the Middle East. 
The full extent of this programme will allow both individuals and businesses to simultaneously hold 55 currencies and exchange them at the real market rate. The debit card also allows customers to spend directly from whichever currency they choose.
Facilitating a cloud-based rollout
Such a large-scale product rollout would have previously necessitated expensive infrastructure investments, including data centres in the local area and telco/payment hardware. 
However, the TransferWise team soon realised that employing Visa Cloud Connect could circumvent this cost and accelerate its strategy.
Jack Forestell, Executive VP and Chief Product Officer at Visa, recalled, "The TransferWise team came to us last year with a challenge: enable the global rollout of their debit card programme, and do it entirely in the cloud.
"With Visa Cloud Connect, we've created an approach that lets TransferWise tap into Visa's global infrastructure—one of the most secure, reliable and resilient systems in the world—through a single integration."
Finance without borders
The increasing sophistication of financial services has led to an erosion of border limitations between countries and regions around the world, feeding into TransferWise's broader vision of ''. According to Kristo Käärmann, Co-Founder and CEO, the company's aim is to make global finance truly harmonious:
"We've been working to remove borders in the world's financial networks. Cards should work the same across borders too. In Visa, we found a partner who shares our ambitions to make money work seamlessly no matter where you are. 
"We're excited to see how the outcome of our collaboration impacts the next generation of multinational financial institutions across the globe," he said.
Image source: TransferWise