Financial Services (FinServ)
The Push and Pull of Embedded Finance
By Eric Schurr, Sunrise Banks Chief Strategy Officer, National Products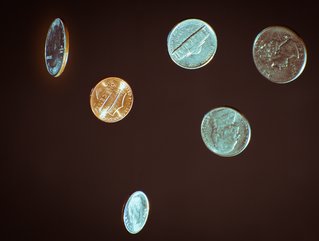 Embedded finance will continue to emerge – and banks need to figure out their role in this new value chain
Within the circle of financial institutions, just as we're getting comfortable with the idea of partnering with — instead of competing against — fintechs, a whole new class of entrants is looking to enter the financial services space – consumer-facing brands.
These companies embed finance functions into their customer experiences and drive loyalty and revenue. Starbucks is a long-standing example, but Walgreens, with their myWalgreens app, and Walmart's recent announcement about One, only represent the tip of the iceberg.
Three distinct players are looking to achieve a common goal through different means in this ecosystem: Brands want consumers to use their products to achieve their goals and aspirations; Financial Institutions (FIs) and fintechs are evolving the focus of their products and services from simply meeting financial goals to helping consumers live out their passions and values; and consumers are looking to achieve their goals and aspirations while living out their values. Consumers will accomplish this through increasingly immersive experiences they curate themselves or ask the value chain to curate for them.
Millennial and Gen Z consumers (aged 41 and younger and making up more than half of the U.S. population) have grown up with technology enabling media, products, and services to be available nearly instantly — anytime, anywhere.
They have an essentially equal level of trust in non-bank financial providers as they do in traditional finance institutions. According to data reported on by the Financial Brand, 79% of millennials trust FIs, and 75% trust fintechs; 63% of Gen Z consumers trust FIs, and 66% trust fintechs. These consumers are accustomed to data-driven personalization through content, offers, and recommendations presented increasingly as integrated experiences. The downside is that they are also anxious over their data privacy and security.
For their part, consumer-facing brands have been relentlessly focused on convenience for over a century. The concept of convenience has evolved from product availability to product features to platforms to consumer experiences, and technology has enabled these advances.
The department store that consolidated goods under one roof, extended store hours, shopping centers, and Amazon.com spoke to product availability. Direct-to-customer mail-order catalogs, shop-at-home brands such as Avon, Natura & Co., and Vorwerk, the Home Shopping Network, and online ordering and delivery through Instacart, Getir, and Wolt are how brands meet the customer where they are. Today's integrated in-store, online, and mobile shopping experiences coupled with loyalty programs and free, fast delivery are the culmination of retailers' efforts so far.
In many ways, banks and fintechs are in their infancy in building the infrastructure that will enable comprehensive, immersive consumer experiences. The value chains that will make up tomorrow's consumer experiences will be increasingly complex, with multiple brands, FIs, and fintechs combining their efforts to deliver a truly integrated experience. Think REI, Austrian Alpine Club, International Mountain Guides, Cousin-Trestec, La Sportiva, and Cassin offering a Swiss Alps climbing experience. These experiences will be curated by any of these brands or by the consumer. FIs and fintechs will be the financial infrastructure allowing the consumer to enter the value chain from any provider's wallet and pay or borrow their way to this experience.
"In what universe?" you might ask, and it's no longer a rhetorical question because these value chains will extend and replicate into the metaverse. We will explore this in a future article.