Financial Services (FinServ)
The Great Resignation & How to Recruit & Retain Talent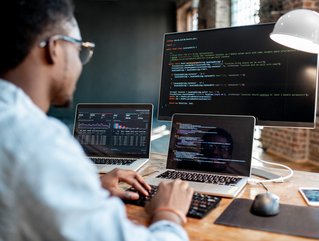 Sean Farrington, EVP EMEA, Pluralsight discusses the Great Resignation and how companies can improve their staff retention.
Exclusive webinar: Bupa & Nomura share their tech skills strategies to tackle the great resignation.
While it may be viewed as something of a buzzword, there can be no denying that the Great Resignation is a very real phenomenon as we emerge from two years of restrictions amidst a global pandemic. Recent analysis of official data by Deutsche Bank suggests that people in the UK are resigning at the highest rate since 2009. And the tech sector is notorious for a high employee turnover rate, with a LinkedIn report putting it at 13.2% - far above other industries. Burnout, low job satisfaction and career development are just some of the reasons that technology experts are leaving roles at pace.
Companies, already battling the financial implications of Covid-19, must evolve their talent strategies in response. Never has this been more important, if they want to remain ahead of the competition in recruiting & retaining the best of the best, amidst a growing skills gap. Research from the Computing Technology Industry Association suggests that across 10 EU countries surveyed, there were nearly 900,000 job ads during Q3 2021 alone for IT professionals.
Build a supply chain of talent
The emphasis should be on building their own supply chain, becoming creators - not simply consumers - of talent. And a focus on upskilling and reskilling opportunities will be key. The appetite for learning and development is there, with Pluralsight witnessing a 33% increase in time spent learning courses on the Pluralsight Skills platform since the pandemic – businesses simply need to capitalise on this.
As a first step, organisations must ensure their skills strategy is aligned to the corporate strategy and prioritised accordingly. From cybersecurity to cloud, there are likely to be certain domains which are of particular importance. Adopting a programmatic and data driven approach, by building a skills inventory so that any gaps are easy to evaluate and measure, will be central to success.
Offer a tailored, on-demand learning experience
When it comes to plugging those gaps, focus on customised learning programmes, tailored to the requirements of the individual employees. This should include on-demand courses and hands-on learning to garner real world experience. In person, cohort based classes will also drive faster and more effective outcomes. Above all else, it should be a guided, data-driven yet human-supported journey, in which employees feel encouraged at every stage.
Being able to monitor an individual's progress, modify their learning pathway accordingly, and offer training that can be done in bite-size chunks at a time that is convenient to them is far more likely to keep employees engaged and motivated. It also proves that employers are committed to employee development, with skills relevant to their job role and their stretch goals, rather than a one-size-fits all approach to learning.
Embed learning and development into the company culture
Making learning part of the culture of an organisation is also key – through gamification, providing employees with the chance to put these new skills into practice, and by safeguarding time for learning during the working day on a weekly basis.
By granting employees the freedom to focus on skill development to aid career progression, they will likely feel more valued with adequate investment into their potential for growth – thus boosting loyalty, making them less likely to leave. Indeed, strong onboarding programs improve new hire retention by 82%.
It all boils down to one hard fact. If you want to win in today's world, focusing on developing your talent is no longer a luxury. It's a question of survival. Companies that don't invest in talent simply won't be around much longer.
Exclusive webinar: Bupa & Nomura share their tech skills strategies to tackle the great resignation.​​​​​​​