Financial Services (FinServ)
Standard Chartered and Linklogis launch new finance platform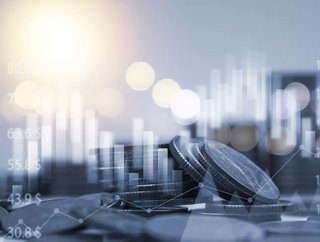 Standard Chartered has opened a blockchain digital trade finance platform through a joint venture with Linklogis, a supply chain financial tech company
Standard Chartered, a multinational bank based in the UK, and Chinese blockchain-enabled supply chain financing platform Linklogis have formed a joint venture to build a trade finance origination and distribution platform.
The two companies have worked on the development of the new digital trade finance platform, called Olea, based on blockchain technology. The fully-digitised platform aims to bring together institutional investors seeking opportunities in an alternative asset class with businesses requiring supply chain financing. 
Olea's risk analytics and secure platform offer investors access to investment options for returns that align with their risk profiles. It provides a 'radically transparent, speedier, and hassle-free way' to access working capital for supply chain participants regardless of size.
Disrupting today's trade finance model 
Headquartered in Singapore, Olea will be led by SC Ventures' Amelia Ng, with Linklogis' Letitia Chau as deputy CEO.
"By marrying Standard Chartered's international trade and risk management expertise and unparalleled knowledge of Asia, Africa and the Middle East with Linklogis' innovations in supply chain technology, Olea is uniquely positioned to reinvent trade finance and be a force for good," said Ng. "Olea aims to disrupt today's trade finance model by matching suppliers' financing needs with alternative liquidity from investors seeking a compelling asset class linked to the real economy."
The relationship between Standard Chartered and Linklogis' began in February 2019 when both companies signed a memorandum of understanding to explore the co-creation of innovation solutions that will support the supply chain finance ecosystem. They completed their first joint deep-tier supply chain financing transaction in August 2019, and have executed several other award-winning transactions to date. In January 2020, Standard Chartered announced a strategic investment into Linklogis, which marked its first investment in a supply chain platform in China.
"The advent and application of emerging technologies have become an important driving force for the global economic transformation, and new technologies are being implemented in many fields such as trade finance and supply chain finance," said Charles Song, Founder, Chairman and CEO of Linklogis. "Linklogis, as China's largest technology solution provider for supply chain finance, can bring its top-notch operating experiences and industry-leading technologies into Olea. We believe that the joint effort between the two firms can take the lead in operating a flexible, sustainable and scalable supply chain financing business proposition."