Financial Services (FinServ)
Square's $110bn Valuation and What It Means for Fintech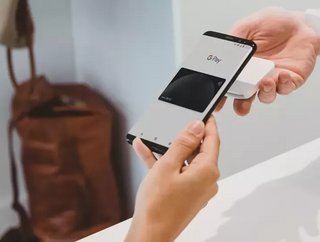 The payments company Square, established by Twitter co-founder Jack Dorsey and best known for its credit card reader, has a valuation of $110 billion (USD)
Square, the popular credit card processing service started by Twitter co-founder Jack Dorsey, has a market capitalisation of $110bn (USD) on the New York Stock Exchange (NYSE). This valuation makes it one of the most valuable fintech companies in the world.
Additionally, leading fintech exchange-traded funds (ETFs), including Ark Fintech Innovation ETF (ARKF) and Global X FinTech ETF (FINX), both have at least 5 per cent of their assets under management (AUM) allocated to Square in their portfolios. This level of commitment means the ETFs have high exposure to Square and the company's valuation has a significant impact on their performance.
On the other hand, it also shows fund managers believe the fintech company can do something special and maintain its growth over time. While the vast majority of Square's revenue comes from transaction and subscription based services (54% and 42%, respectively), the company is also exploring different streams of income, such as apps, cryptocurrencies and hardware.
Square moving forward: opportunities and threats
It would be fascinating to see all three of Square's exploratory revenue streams hybridised into one product in the form of an eco-friendly crypto-hardware wallet with a smartphone app. Such a development could potentially compete with the ones made by Ledger Nano and Trezor. It could also be possible to turn a profit early on with a green alternative to cold wallets and something the fintech company could easily manufacture in the future. Nonetheless, it must be emphasised this is only the author's creative imagination at the time of writing, and no such product is known to be in the process of planning or production.
Furthermore, where there are opportunities, there are also risks. Such threats to Square include the possibility of its growth rate slowing down, which could ultimately affect its valuation. For example, suppose there is a new breakthrough innovation or a sudden increase in the number of transactions made through other payment processors such as Stripe, SumUp, WorldPay, or PayPal. In that case, this could result in decreased revenue for the company over time due to increased competition with other merchant service providers.
Another disadvantage is how Square's value is highly dependent on its leader and founder, Jack Dorsey. He is the public face of the company and its most prominent spokesperson, meaning there could be uncertainty if the entrepreneur were to step down as CEO, say something scandalous, or be involved in a controversy. Nevertheless, having a daring leader is comparable to a double-edged sword; it could also be an opportunity at the same time.
What does Square's valuation mean for the fintech industry?
In terms of the financial technology industry, the valuation of Square demonstrates that other fintech businesses may also go public and be successful. This example company may open the floodgates for more fintech IPOs in 2022, which is fascinating news. The valuation of Square also shows how crucial mobile payment processors are to everyday life and consumers. This fact will likely influence the strategies of other companies moving forward as they compete with Square's growth rate of new users on their platforms. 
Another benefit of Square's high valuation for fintech incumbents is a way to show what's possible to both entrepreneurs and investors alike. After all, if one fintech firm can grow from nothing to a tenth of a trillion dollars in twelve years, why couldn't others? It shows the market is open to new ideas and concepts.
Square's valuation also demonstrates the value of having a strong brand. In other words, it shows how important the quality and differentiation of a product is to the end-users. Suppose entrepreneurs can build an excellent brand along with a great user experience for those who use their services or buy their products. In that case, this will be reflected in higher valuations over time if done correctly.
In conclusion, Square's $110bn valuation is impressive for any business regardless of industry or sector. It also shows the potential fintech could have in the right circumstances. On the whole, Square's valuation is a sign of how technology is changing modern society and the financial industry at large.