Financial Services (FinServ)
The Role of Fintech in Achieving a Net Zero Emission Reality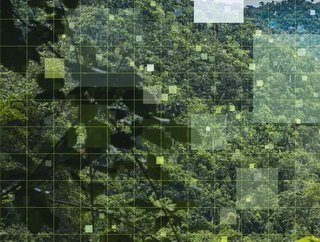 The world is moving toward a net-zero economy, and the financial technology sector may be at the vanguard of this change
The world is changing. The global financial system has been shaken by rapid technological innovation, the emergence of new players and growing scepticism about the sustainability of current economic models.
Financial service providers are partially responsible for providing capital for the fossil fuel industry. As a result, they also have a responsibility to reduce carbon emissions, which includes anything from building new renewable energy grids to financing clean transportation solutions.
A shift to net zero will require a fundamental redesign of how business is done, requiring people to interact and make decisions together at every level, from local communities to international organisations. The question is; how can fintech help?
Leveraging partnerships for data and financing
The main contribution from fintech could come from partnerships, between civil society organisations, the public sector and private actors, working together to create innovative solutions for financing climate-related challenges with an aim to achieve net-zero.
In the wake of climate change, new technology has allowed humans to understand their exposure and impact on Earth. The use of geophysical data from a variety of industries helps scientists understand how people can best prepare for natural disasters like Hurricane Sandy or even more distant ones such as earthquakes or tsunamis caused by shifting tectonic plates.
Natural catastrophes have cost countries more than $1 trillion in damages since 1974. Some countries can afford to lose more than others. Still, with climate change and new technology, there is no longer an excuse for accepting the costs of natural disasters - especially the ones induced by human activities.
With the rise of the Internet of Things (IoT), some fintech companies use sensors to track the movement and location of goods and their temperature. In addition, other companies use IoT technology for measuring the energy consumption of buildings, household appliances and vehicles. Analysts can use the data gathered by these sensors to create an accurate picture of how much carbon emissions are being produced in different regions around the world.
Financial service providers could use data partnerships, which can use the information given from these IoT-based platforms to create new financial products or tailor existing ones for different types of climate-vulnerable places, people, and ecosystems.
Investing in the future
There is also a lot that fintech companies could do with regards to shifting human behaviour towards more sustainable patterns; for example, encouraging users to opt for low-carbon transportation by making it easier for them to find and compare different options, or incentivising the use of renewable energy.
A study by the International Energy Agency notes, "Next-generation energy systems leverage big data and digital technologies to collect and analyse data in real-time and manage city services more efficiently. These solutions are transforming the energy landscape by creating new synergies to reduce emissions, improve energy efficiency and enhance resilience."
Other opportunities exist in shifting finance towards long term investment, promoting circular economies to empower communities through more sustainable production models, as well as rethinking how to give back into the community, for example, by empowering and encouraging local spending. When people spend locally, it reduces their carbon footprint, but on the other hand, it also boosts local businesses, which helps to develop and support communities.
Other investment options to achieve net-zero include the development of new technologies, infrastructure and providing training for people to use them. According to research by the City of London Corporation, "Across the UK, there are already dozens of sustainable fintechs helping consumers and businesses achieve net-zero by funding green innovation, providing companies with better tools to measure and mitigate their climate impact, or by giving consumers the information they need to make better decisions."
Using technology to achieve net-zero
Regulators are also starting to utilise fintech to ensure sustainability-related disclosures are correct. The use of new technologies such as artificial intelligence (AI) could be beneficial when it comes to developing sustainable products for the market. For example, the Monetary Authority of Singapore (MAS) launched a national artificial intelligence programme in which one of the initiatives will use AI to check if financial firms are greenwashing.
Open banking is another approach to get to net-zero using technology. For example, Bud, a fintech firm, uses technology to analyse bank statements and generate detailed reports about how much CO2 emissions people's lifestyles produce.
Another method to achieve net-zero using technology is to utilise distributed ledgers to establish a public, real-time tracking of environmental emissions and mitigation efforts taken by businesses in order to demonstrate openness. For example, Energy Web uses blockchain technology to integrate renewables into power grids to reduce costs and combat climate change.
In the end, with technological advancements comes new opportunities for achieving net-zero emission targets in an affordable way to benefit all countries - not just those with the financial means. The possibilities are endless, with fintech being able to support the transition towards an international net-zero objective through reducing carbon footprint, engaging human behaviour change, establishing partnerships, or using technology. Now is the time for the fintech community to act!